Black Friday – the favorite holiday of all the deal-seekers. We know that there are many of them in the gaming community, so let us introduce you to the great Black Friday/Cyber Monday offers!
Buy games for up to €1 with 90% off!
Coupon CYBERMONDAY21 gives you a 90% discount on purchases up to €1. You will find many amazing titles at this value, not only lesser-known games, like Heavens Vault or Swag and Sorcery (however, these are great too). That is a perfect opportunity to try out some titles like Control – Ultimate Edition, Dragon Age: Inquisition, and Darkness 2.
You can also opt for some DLCs and add-ons for games you already own, for example, Fortnite – Batarang Axe Pickaxe and Dead by Daylight – The 80's Suitcase.
If you haven't got anything specific in mind, you can always let us choose something for you. To do that, you only need to purchase GAMIVO Random Steam Game or GAMIVO Epic Mystery Games. Just make sure to select the correct platform (Steam, PSN, Xbox, etc.).
Buy bestsellers for up to €55 with 12% off!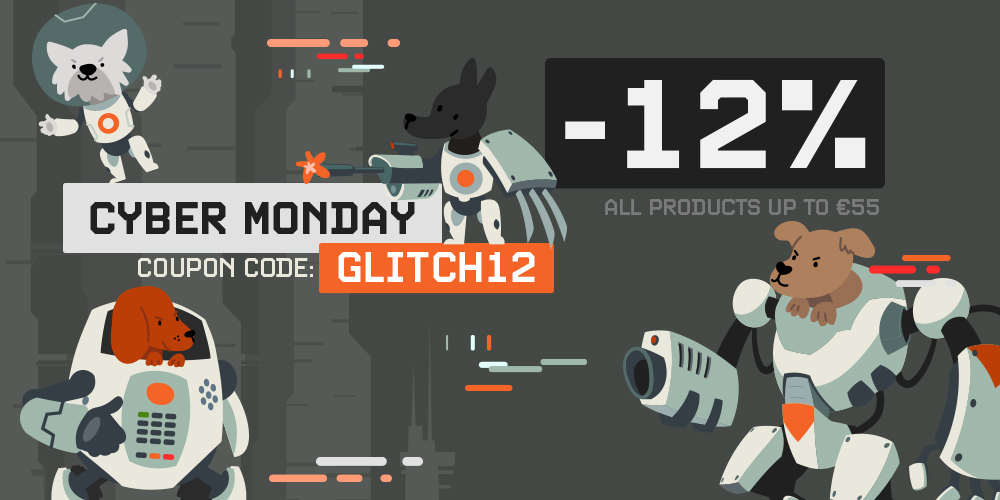 If you wish to buy the latest release or one of the all-time-bestseller games, this Cyber Monday coupon GLITCH guarantees you a 12% discount on purchases up to €55. Feel free to use it on 2021 releases: FIFA 22, Call of Duty: Vanguard, Battlefield 2042, Jurassic World Evolution 2, and many more.
Another idea is to provide yourself with access to useful programs. Buy NordVPN 3 Years Subscription Software License, Kaspersky Small Office Security 1 Year 5 Dev Software License, or MS Office Professional Plus 2019 MS Products and use your PC to the fullest.
This deal would also be great to purchase gift cards. Use them not only as gifts – treat yourself with whatever you want, thanks to Nintendo eShop 50 EUR Gift Card, Steam Gift Card 50 EUR, or even Zalando Gift Card 50 EUR.
Make sure to check out our site regularly, so you won't miss any exclusive discount! More of them are coming this weekend.