Plenty of players believe that the Final Fantasy franchise is one of the greatest series in the history of gaming. With 15 installments, Final Fantasy has it all: from purely fairy-tale themes to sci-fiction extravaganza. If you want to hop in the universe for the first time, read our (subjective, of course) list of some the best Final Fantasy games. Sit comfortably and get ready for an adventure!
Not the final story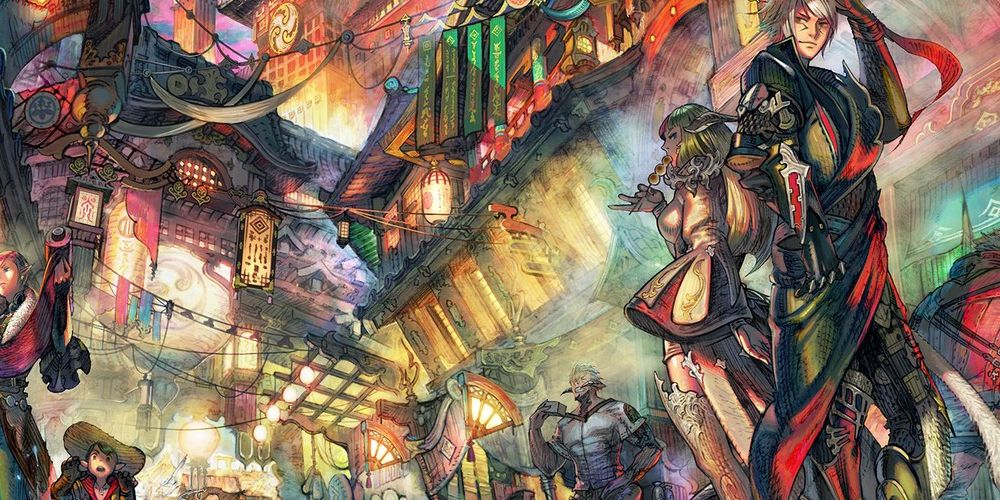 When Hironobu Sakaguchi began working on his game in the '80s, he had no idea of what his creation would become. Final Fantasy's future was difficult to predict, taking into consideration Square Enix's situation at the time. More than 30 years later, Final Fantasy assumed its place in the pantheon of the best games ever made. Square Enix's proved to know how to make great games: innovative solutions employed in the game, high-quality graphics, and mesmerizing music written by Nobuo Uematsu make the Final Fantasy universe truly astonishing. That's why we decided to celebrate this fantastic world with a list of our favorite FF titles. Have fun!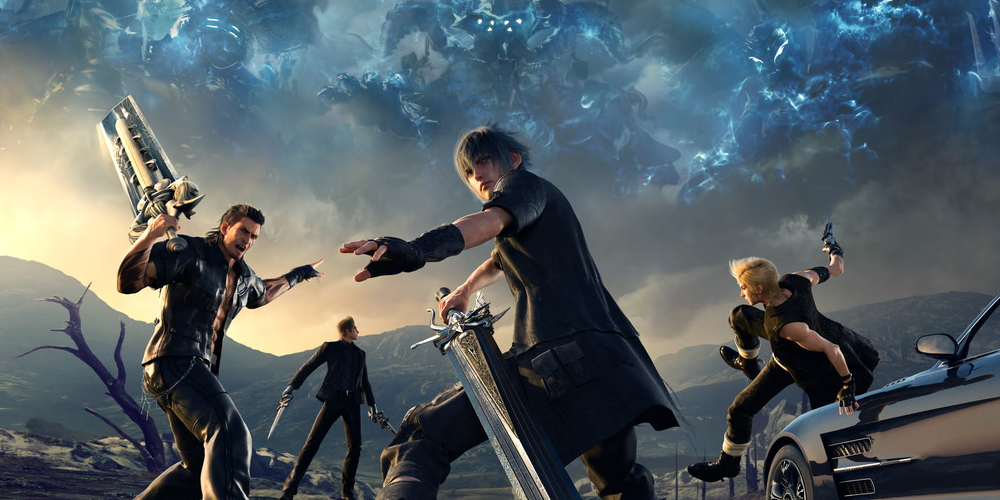 Let's begin our list of top ten Final Fantasy games with FF XV. This action role-playing game takes the player to the world of Eos, where an evil empire Niflheim attempts to steal a magical Crystal. When they eventually capture this relic, the main hero Noctis embarks on a journey to retrieve the stolen artifact.
Final Fantasy XV's world is huge and beautiful, with many elements mixing fantasy and reality. It will take some time to explore action-packed Final Fantasy XV's maps, but with interesting characters- your teammates- it will be a pleasure. FF XV became an instant bestseller and expanded its world with a short animated series: Final Fantasy XV Brotherhood and a full movie Final Fantasy XV: Kingsglaive.
Even though Final Fantasy XV's reviews were mixed, the developers had released a few updates after the premiere. In additon, the game received its mobile counterpart as well. Final Fantasy XV: Pocket Edition, with a slightly remade story and graphics adjusted to mobile devices.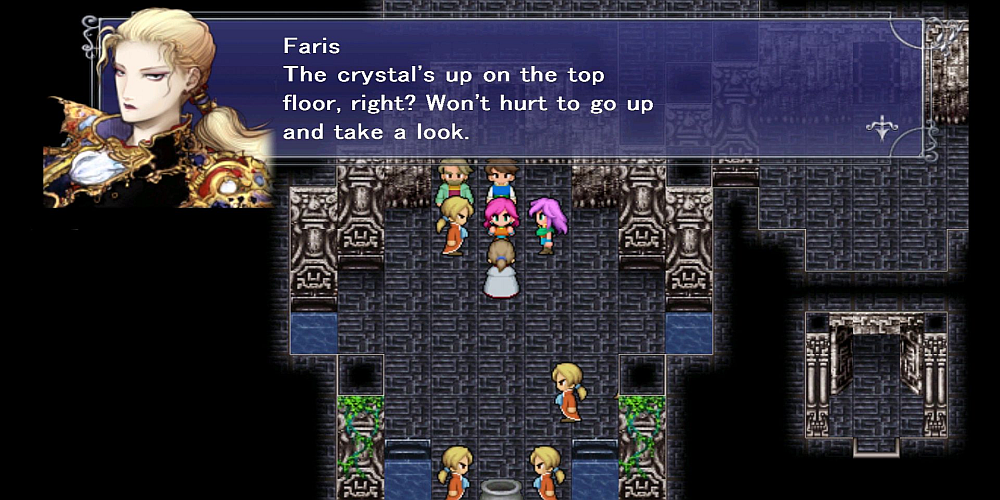 The fifth installment in the series, Final Fantasy V, combined what players knew and plenty of additional features that later would become classic elements of the series. Final Fantasy V debuted a job system: players can freely choose a job (or a class) for their hero and explore their abilities. What's more, they can pick as many as they want! Final Fantasy V classes guaranteed freedom of choice that brought the game to the next level. FF V's narrative focuses on Bartz, a young man who wants to do nothing but explore the world. After becoming the Warrior of the light and realizing his role, he grows mature and responsible for his actions.
Even though the game premiered in 1992, it's still alive thanks to its playability. What's more, there's also Final Fantasy Four Job Fiesta- a yearly charity event. Players have to complete the game using four randomly assigned jobs and simply have fun with the game's community. You might want to check out the Final Fantasy V pixel remaster as well.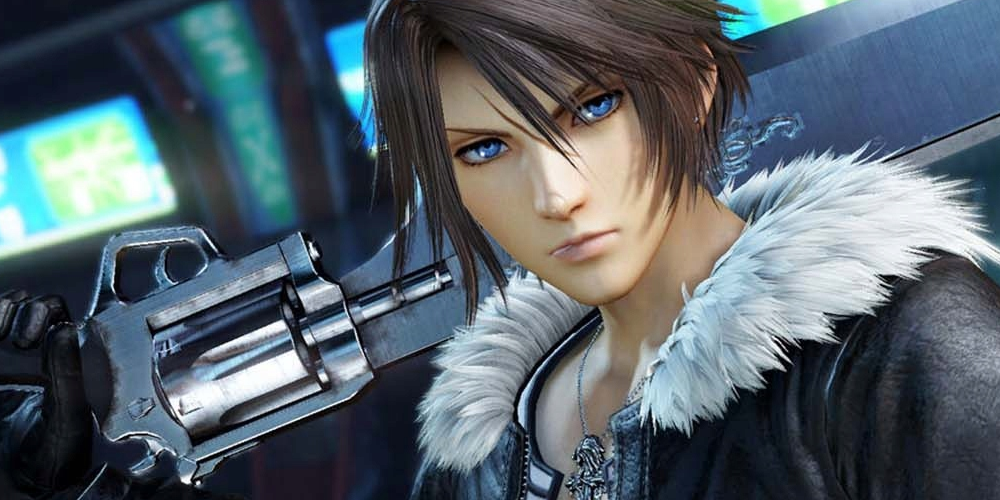 Final Fantasy VIII's story takes place in an unnamed world that features both modern and futuristic elements. The game is represented by diverse characters that lack traits characteristic for typical heroes, making them more relatable. Final Fantasy VIII also steps away from the dark and gothic atmosphere of the previous installment. Throughout the gameplay, the player might acquire different skills and boost their abilities, such as Final Fantasy VIII Siren, the very first Guardian Force to obtain.
The story focuses on Squall Leonheart, a young soldier who was entangled in a war with Galbadia. Square Enix has released the remastered version with several tweaks, including the elimination of random encounters; players often considered them to be annoying relics of the past. As usual, producers had revamped the models to suit modern devices.
Where can you play Final Fantasy VIII? The game is available on various platforms: PlayStation systems, PCs, Nintendo Switch, and even mobile phones with iOS or Android.
7. FINAL FANTASY I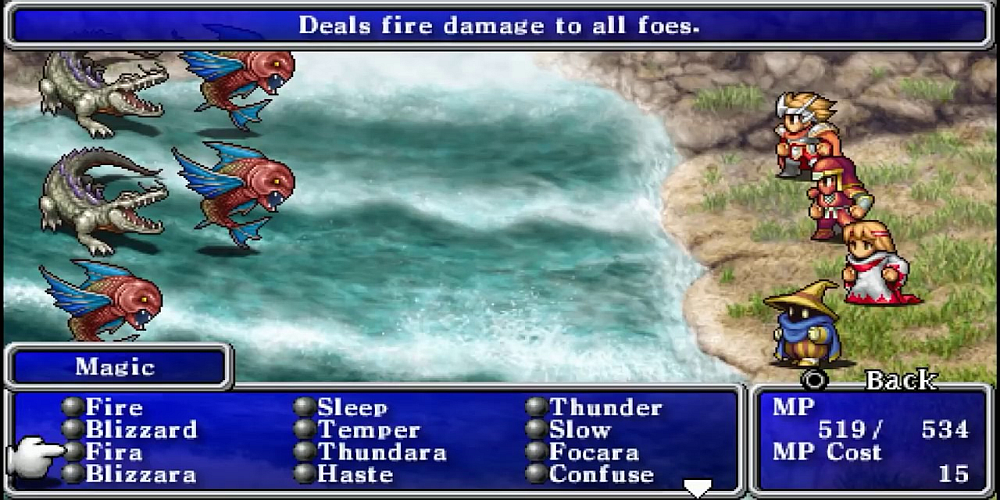 It would be a shame if we skipped the very first installment- it's the one that ultimately has started it all! Fans believe that Final Fantasy I, published in 1987 on Nintendo systems, is a title that has greatly influenced the RPG genre.
Final Fantasy I has a rather simple storyline: a group of heroes called the Warriors of the Light embarks on a journey to destroy elementals that have gone wild. What really made the narrative stand out was the sudden time-travel plot twist. This surprising turn of events later allowed to build an insanely broad universe, where different themes and motifs co-exist without a hitch.
Square Enix's Final Fantasy featured everything that modern RPGs do: dungeons, leveling, and dropping rare equipment. Producers used some of these mechanics, names, and bits of lore in later installments, shaping the entire universe. If you want to experience the game, you should check out the bundle: Final Fantasy I & II: Dawn of Souls and play the second installment as well!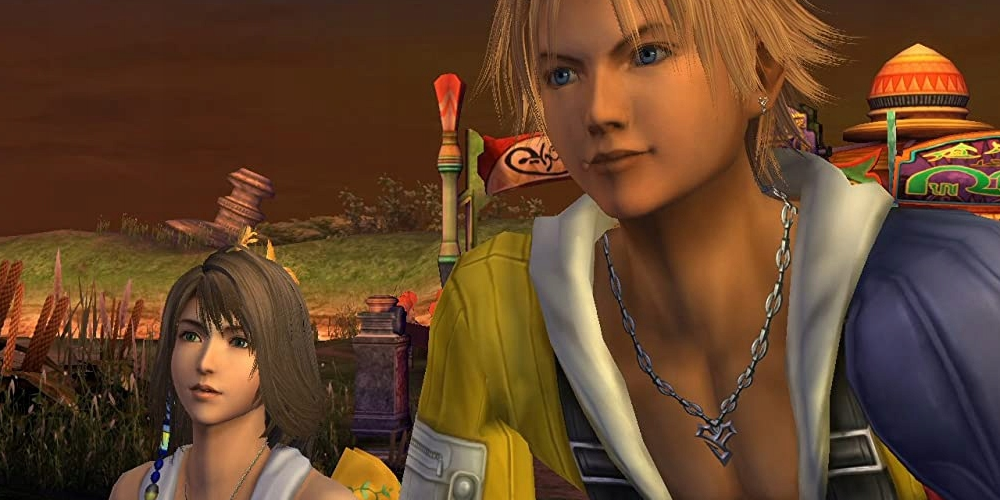 The turn-based Final Fantasy X brought some refreshment to the Final Fantasy franchise with a fully 3D environment, dropping the pre-rendered background known from the previous titles. Final Fantasy X truly embodies the spirit of the '00s: it spices up the classic FF narrative tropes with aesthetics known for that period.
Tidus, the main character, is a sports star, and that already makes him stand out compared to the heroes of past titles. Final Fantasy X's popularity was huge enough to grant the player base a remastered version. Final Fantasy X/X-2 HD Remaster features audio and visual tweaks and some new content as well. The remaster has been combined with its sequel: Final Fantasy X-2, guaranteeing hours of fun on new devices, including Nintendo Switch.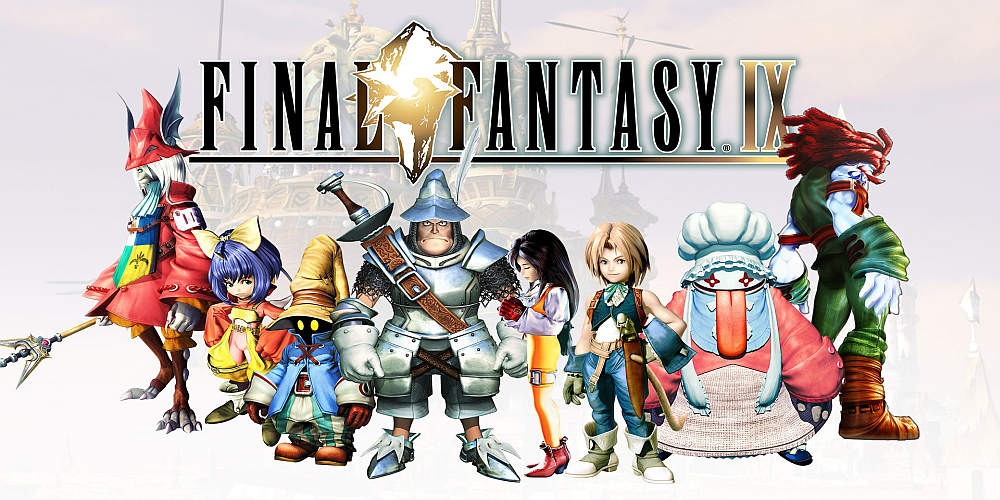 The ninth installment in the world of Final Fantasy comes back to its fantasy roots and classic aesthetic. Similar to other installments, the player travels freely around the world, encountering random enemies on their way. The player could choose out of eight playable heroes, with iconic
Final Fantasy IX's character Freya. Yet, what made the game stick out were Active Time Events. These events allow players to see what is happening in other locations, giving plenty of opportunities for character development. Players often praise Final Fantasy IX for its soundtrack and nostalgic aura that brings back memories.
To sum up, There have been some rumors about an upcoming Final Fantasy IX remake. For now, no official source has confirmed this piece of news. Yet! For now, you can grab your console and play the game Final Fantasy on Nintendo Switch.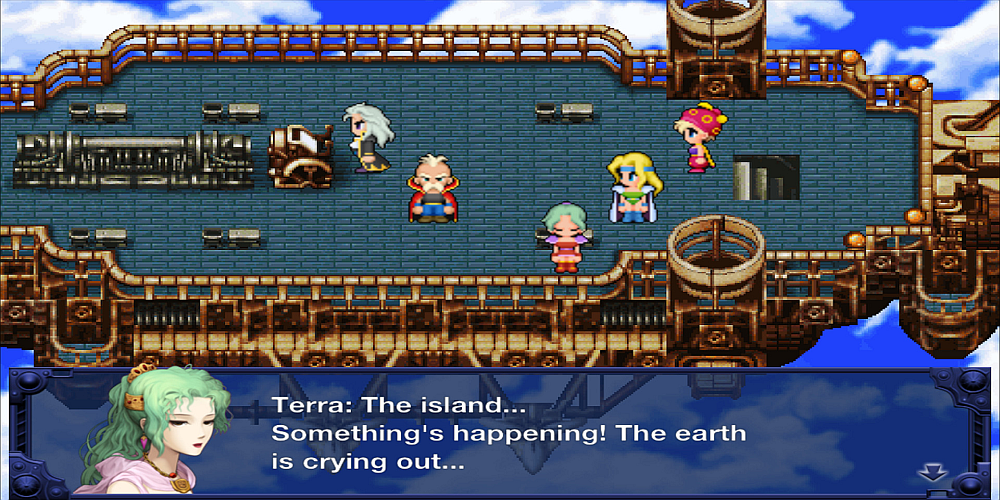 Showing off a steampunk-ish aesthetic, Final Fantasy VI is one of the best RPGs of all time. This installment drops jobs that made Final Fantasy so special, but thanks to a fixed system the characters became more distinct. Final Fantasy VI characters such as Terra became one of the most popular and recognizable heroes of the universe.
The game tackles themes of the industrial revolution and military expansion. Those motifs combined created a world where characters have to fight with both their personal struggles and higher power. Thanks to wonderful writing, the story avoids exaggeration and clichés.
FF VI has received a pixel Final Fantasy VI pixel remake that allows players to re-live their favorite moments in a slightly different atmosphere. The developers are going to release the game February 2022 on PCs and devices with Android and iOS systems.
The word: "remake" often awakens mixed feelings as it's usually associated with lazy cash grabs. You won't experience that in Final Fantasy VII remake: the developers take care of every detail to make sure fans take a quality trip down memory lane. To achieve this, FF VII went through a major overhaul, acquiring refreshed combat, several additions to the plot and of course a graphic revamp. Some of these changes are quite significant, but they don't ruin the experience: they simply upgrade a classic game to modern standards. You'll once more witness the journey of Final Fantasy VII Remake characters with the beloved Tifa and villainous Sephiroth!
Bear in mind that the remake doesn't cover the entire story from the original game. Yet, it still grants hours of excellent gameplay! Whilst we have to wait for the official announcement date of Final Fantasy VII Remake: part two, the developers assure us it will be a treat. Nevertheless, if you want to get into the world of FF, the remake is a title for you. What's more, very soon the long-awaited Final Fantasy VII Remake for PC will be available for purchase.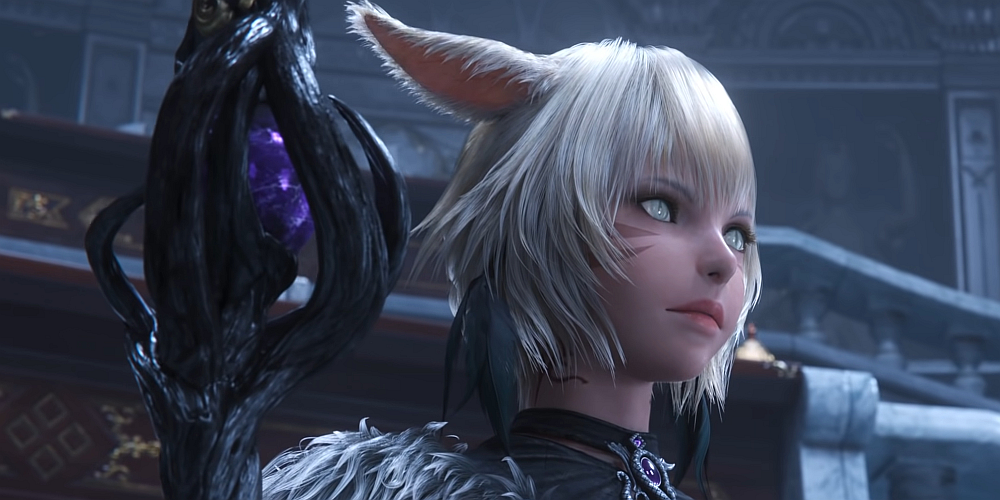 FF XIV's history is quite fascinating and proves the devotion of Square Enix's team. With the initial release in 2010, the game turned out to be a flop. However, instead of giving up, developers have decided to employ major changes that would lift Final Fantasy XIV from misery. Thanks to this decision, Final Fantasy XIV Online is an MMORPG that became a major hit!
Final Fantasy XIV grants hours of gameplay thanks to a gripping narrative, thousands of quests, and a plethora of various activities. Fans praise Final Fantasy's lore and playability: players can freely swap between classes (and their variants called jobs). Final Fantasy XIV jobs are all about diversity and offer different styles of gameplay to suit your tastes. Final Fantasy XIV races are varied as well and thanks to dozens of customization options, you can make your hero look stunning.
Recently, FF XIV has celebrated the release of the newest expansion pack. Final Fantasy XIV Endwalker wraps up the game's very first story arc. Fortunately, it's not the last expansion! The developers ensured us there's plenty to wait for in the upcoming time. If you want to give the newest DLC a try, make sure to read a thing or two about it!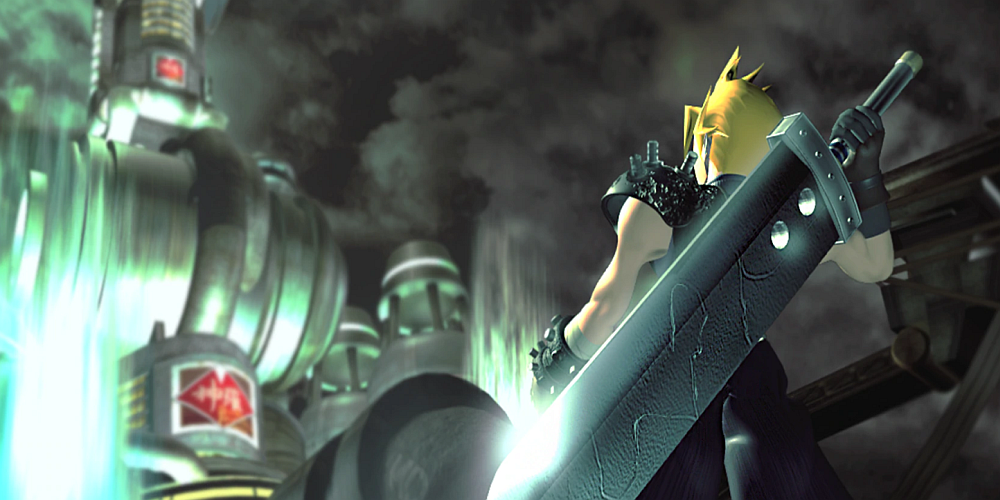 Released in 1997, Final Fantasy VII is listed as one of the best games ever created. It embodied lots of novelties of that time with a full-motion video and CGI backgrounds. Its technical side and storyline made the original Final Fantasy VII a game that had an enormous influence on the gaming industry. It is also said to be one very first JRPGs that conquered the western audience.
Set in a more sci-fi universe, the plot revolves around Cloud Strife. His task is to stop the villainous Sephiroth from destroying the planet. The game's popularity resulted in a feature film: Final Fantasy VII: Advent Children. The movie is a beautiful CGI work that further explores the story from the original game.
FF VII is still alive thanks to the Final Fantasy VII Remake that not only refreshed the iconic title but also broadened the narrative. There's no denying that FF VII is a title that deserves to be called the top Final Fantasy game!
Which FF should I start with? Do I have to play them in order?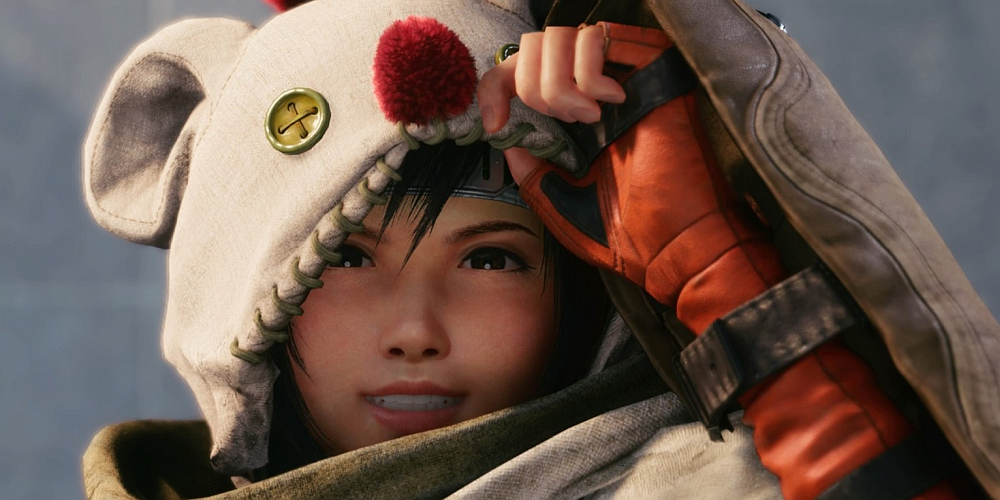 As FF is rich in titles, the idea of playing every single one might give you a headache. Don't worry though: there's absolutely no need to play all of them chronologically! Every Final Fantasy installment tells a different story with different characters. Therefore, don't worry about skipping some titles; feel free to explore the universe at your own pace! With so many games, you are bound to have fun. Simply choose the one that looks good to you and play!