Starfield – one of the most exciting titles of the last few years. The idea of an enormous space exploration game has thrilled the players since the very first rumors about the title. And what's more, it's being developed by the ultimate masters of open-world games, the authors of Skyrim or Fallout IV – Bethesda. They will release their first new universe in 25 years. What do we already know about the game?
Starfield release date
Let's begin with what everyone is patiently waiting for – the release date of Starfield is scheduled for November 11, 2022. What's interesting is that the same day back in 2011 was the release date of Skyrim. Todd Howard, one of the most recognizable Bethesda faces, claimed that the game was playable already in 2018. At the time, the Starfield initial release date was set for 2021, but due to the ongoing situation in the world, we have to wait for the game a bit longer.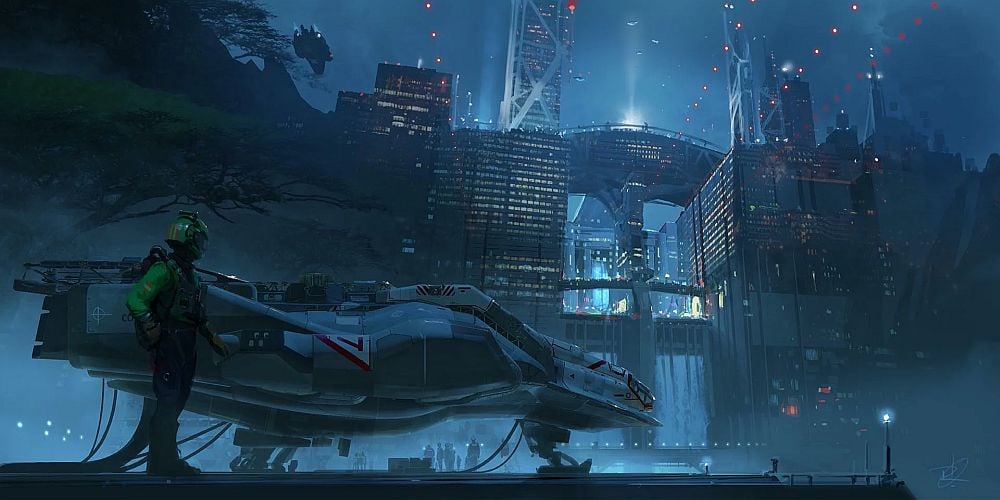 The game will be available on Xbox Series X/S and PC, but there's no information on any Starfield PS5 or any other PlayStation console version. It's highly plausible that the title won't reach these platforms.
Starfield trailer – more hints than we think?
At this point, there's not much information about the Starfield gameplay. Everything we know is the game's general setting, genre, and some details shown in the trailer. But! The trailer is so detailed that many gamers think there's much more to it than what we see at first glance. The game took many years to develop, so it's more than possible that there was time to create a huge project. Yet, as many of the previously mentioned details are connected with not much more than just guesses, we'll have to wait before we share them, and see whether they're actually truthful.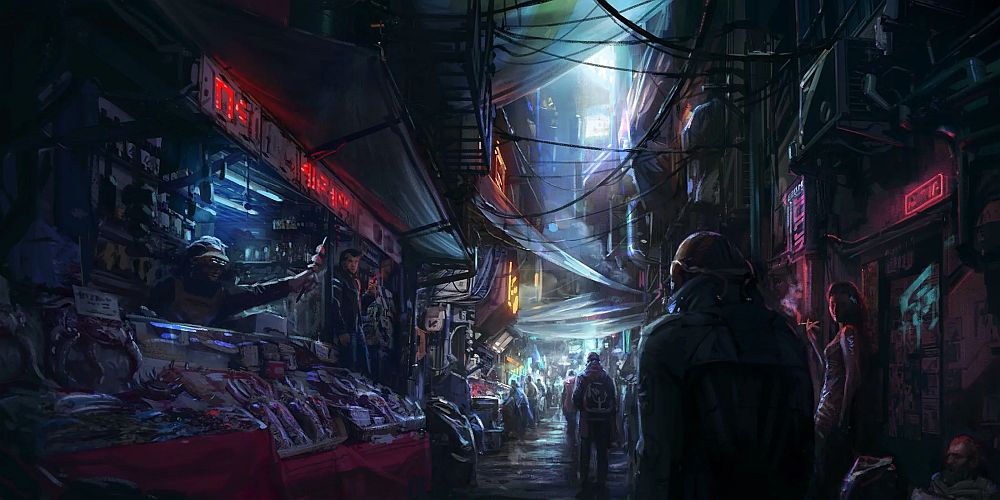 The already released trailers show us a few locations, as well as some information from Bethesda's team. We had a chance to take a look at:
Akila City, barricaded to keep inhabitants safe from alien forces,

New Atlantis, the capital city of the United Colonies,

and Neon, the pleasure city, with a drug called Aurora legal only within its borders.
If you want to know more about the upcoming game, check out the Into the Starfield series, which will consist of more episodes in the following months.
Starfield news and predictions
What can we expect from Starfield? Bethesda says it's going to have a similar "DNA" to their other titles, but still, we're going to see a lot of new systems. Then we can assume that the game is going to represent the quality of content the studio is famous for. We already know that their goal was to make the universe feel as realistic as possible. That means covering lots of details, including the history, art, entertainment, food, and even bedtime stories they tell their children. It's even more exciting since we know that Bethesda discussed their ideas with SpaceX and Elon Musk himself.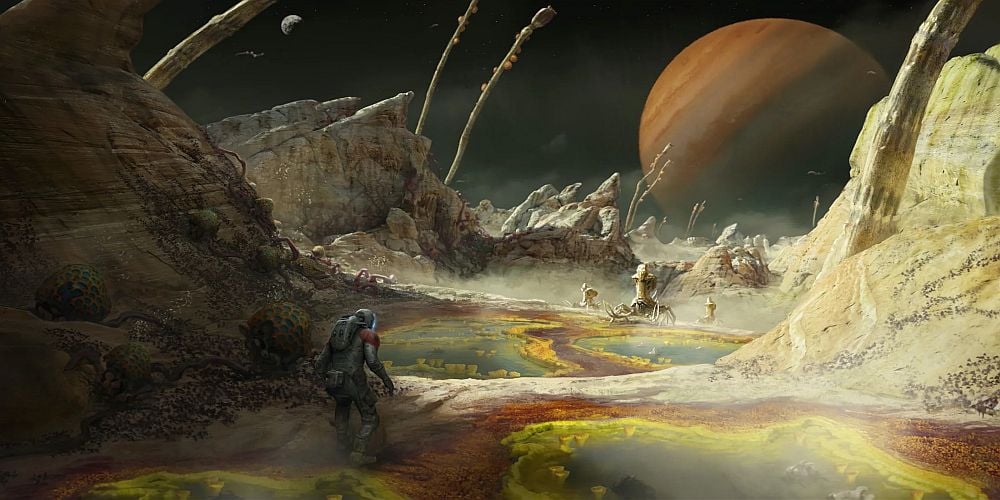 It was confirmed that the mechanics of the world will be completely different, but we'll notice similarities to previous Bethesda releases. The game will be playable from both first and third-person points of view. Therefore, we might expect freedom of choice regarding playstyle. The speech system may feel similar to Oblivion – Starfield will feature multiple speech options, but none of them will be considered the "right thing to say."
Starfield companions
Companion NPCs are a remarkable feature of both Fallout and The Elder Scrolls franchises. This time, the companions may become even more influential. They will express their own feelings about you and your choices. They'll comment on current locations or actions, just like a real person. We're really excited to see what this feature will actually look like.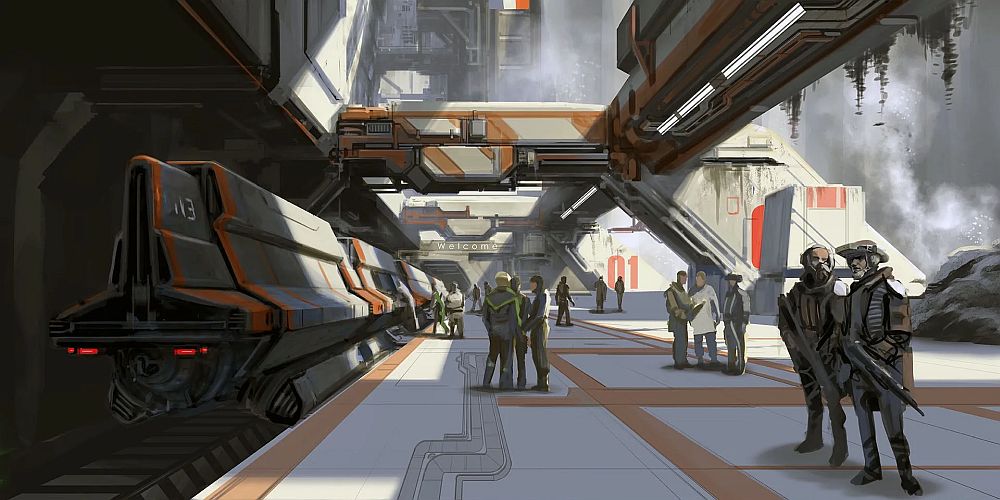 We've already had a chance to meet one of the companions: VASCO, an expeditionary robot who'll instantly make you fall for his charming, irresistible identity. This bipedal, bionic companion will not only help you explore the area, but also offer a helping hand in combat with its defensive abilities.
Starfield factions
It's true to say that we know very little of the Starfield storyline. However, it has already been confirmed that we'll be able to join various factions, which is characteristic of Bethesda games. There are four already-revealed factions:
United Colonies, a futuristic space republic,

Freestar Collective, whose members struggle to survive every day,

Ryujin Industries, a space corporation,

Crimson Fleet, the main villainous faction consisting of space pirates.

Starfield – Game of the Year potential?
Since Starfield has been awaited for so long, it obviously arouses mixed feelings. Many players are hyped for the release, but there are still some who predict further delays and mediocre quality. Still, Starfield is one of the few leading players in the race for the Game of the Year award, right next to Elden Ring or Tiny Tina's Wonderlands. For now, we have to sit tight and wait for whatever the future may bring.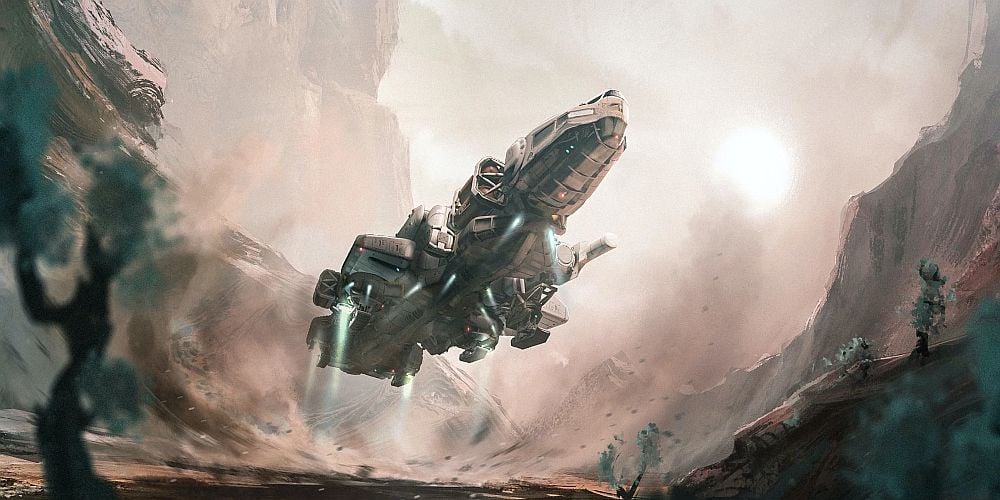 There's plenty of information waiting for us in the upcoming months. If you wish to find out more, you can check out Starfield concept art and more news on the official site. Don't forget to come back to this blog post, as it's going to be updated when more information becomes avaible.
PRE-ORDER STARFIELD AS SOON AS IT BECOMES AVAILABLE ON GAMIVO