With the arrival of the Monster Hunter Rise on PC, there are a few things you ought to know about the newest installment in Capcom's Monster Hunter series. There's a great deal of new features! Let's take a look at some exciting news we've gathered for you before the game's launch on January 12.
What is the Monster Hunter series about?
Monster Hunter is a Japanese franchise of action role-playing games produced by Capcom. Since 2004, the series has been one of the most popular jRPGs, thanks to the original lore and mechanics. Monster Hunter is about slaying enormous monsters, but not only! Players have to gather resources, upgrade weapons and armor and do more or less important sidequests. Every monster they have to hunt down will test the player's different skills and weapon mastery.
Monster Hunter Rise release date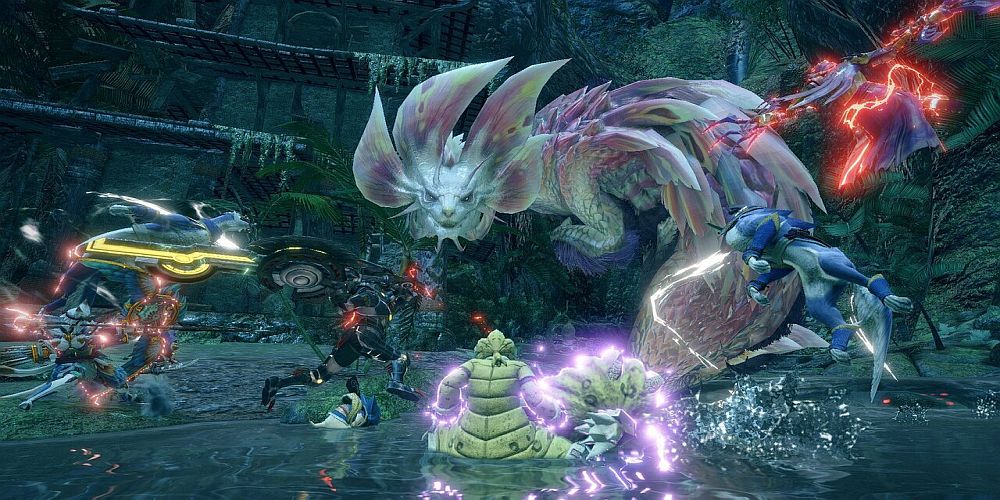 The sixth installment in the series debuted on Nintendo Switch on March 26, 2021. It received hundreds of positive reviews from the audience: therefore, PC gamers have impatiently waited to play the game on their machines. Finally, the wait is (almost) over! Monster Hunter Rise hops on PC on January 12! 
If you are unfamiliar with the series, don't worry. You can jump into the newest installment straight away! Monster Hunter Rise is suitable for every player who wants to begin their adventure with the series. What's more, Rise is slightly more novice-friendly: boss fights are shorter and don't require as much preparation as previously. Monster Hunter Rise simply takes everything Monster Hunter World did right and spiced it up with plenty of new features we've instantly fallen in love with.
The PC port really does look exciting: the developers have put a lot of effort into polishing up every detail. You'll be able to play the game in 4K with a higher frame rate and dabble in plenty of advanced graphic settings. As the producers ensured us, Rise will come with optimized keyboard controls and the possibility to bind action shortcuts. Phew!
Monster Hunter Rise PC: what is waiting for us?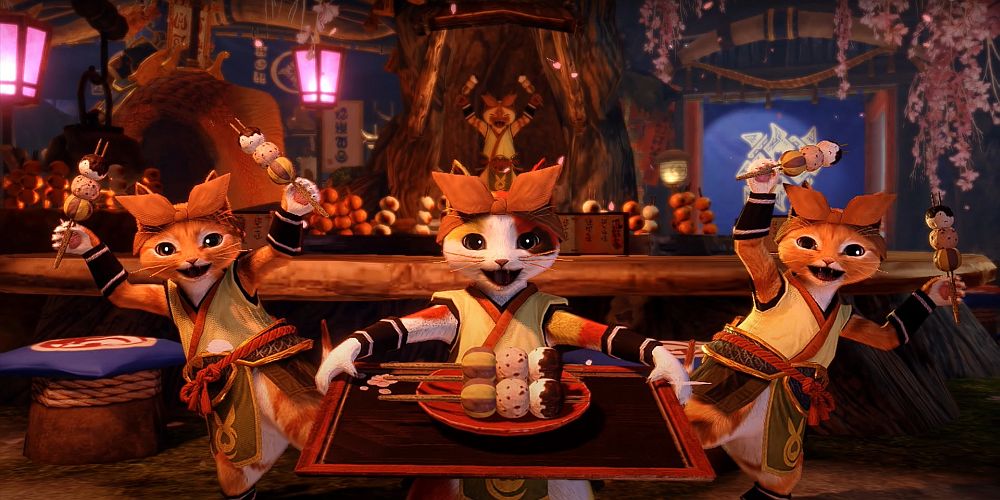 Monster Hunter Rise takes the player to the picturesque Kamura Village where they learn about the mysterious Rampage. This horrible event that happened 50 years ago manifested in a series of brutal attacks on the village by the crazed monsters. As Kamura's leader believes the Rampage is about to happen again, the player will have to prepare for the upcoming attacks and gather resources to fight the deadly monsters.
The Rampage is a new quest type, where the players have to defend the Stronghold from multiple waves of monsters. Use your own weapon and a plethora of installations to push the enemy back. You can also summon certain NPCs to deal additional damage. It's fun to play these quests in multiplayer mode with your friends! It's worth remembering that the Rampage invasions are vital to the story and are relevant to the lore: you can't let Kamura fall! 
Arsenal of formidable weapons and gadgets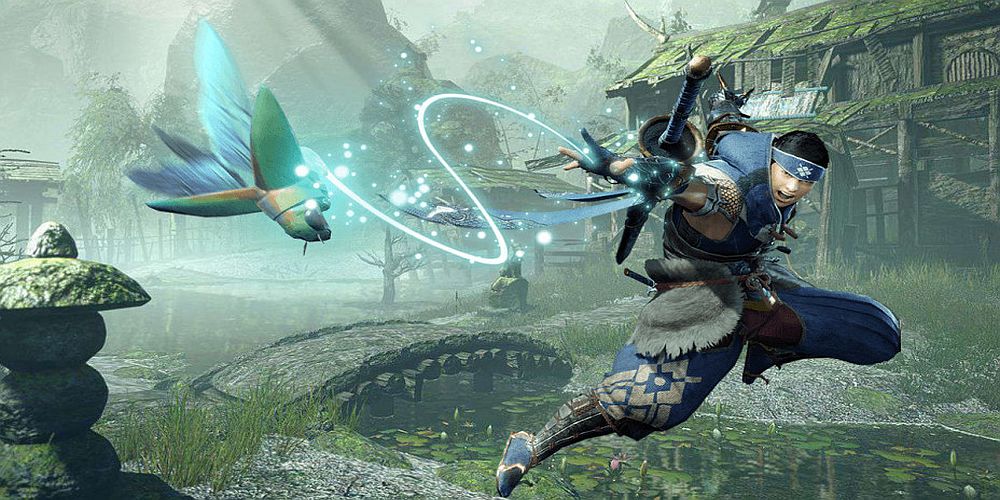 The Monster Hunter series is known for its signature weapons. You can pick out from 14 different weapon types: all of them return in Monster Hunter Rise! Moreover, old weapons come with new upgrades: combat in MHR is enhanced with a new feature called Switch Skills. These abilities enrich your playstyle with different skills combos. With such a rich selection of weapons, you can experiment for hours!
The Wirebug is a new combat mechanic that adds mobility and fluidity to every boss fight. The Wirebug lets the player traverse the environment and attack the enemies with spectacular abilities, for example:
Wirefall: using Wirebug upon being knocked back lets you quickly regain your balance and avoid attacks,
Wallrun: lets you run on the slopes until you run out of stamina,
Wyvern Riding: you can use Wirebug to mount and control monsters after weakening them in combat. Fight monsters with… other monsters!
This new feature also lets you dash and perform newly introduced Silkbind attacks. Every weapon type has its own set of Silkbind Attacks that can be freely mixed and matched – similarly to Switch Skills. 
Monster Hunter Rise monstrosities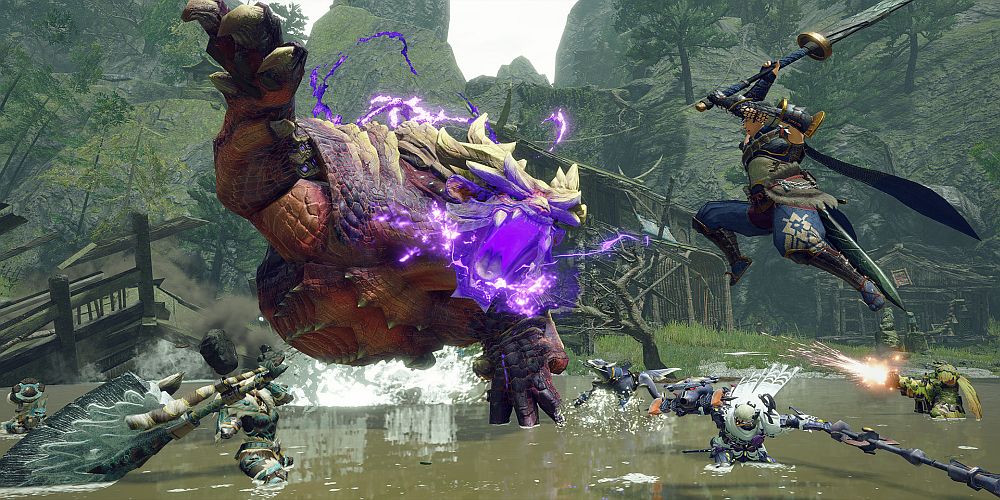 Monster Hunter Rise comes with plenty of fearsome monsters you'll encounter on your way. Those incredible creatures, inspired by different mythologies, look both awe-inspiring and gorgeous! Every monster has different abilities that force you to apply different tactics. Some of the old monsters come back as well! They will be, unfortunately, deadlier than previously, so be ready to outsmart your opponents with new tactics.
Animal companions on your side: Palamutes and Palicoes!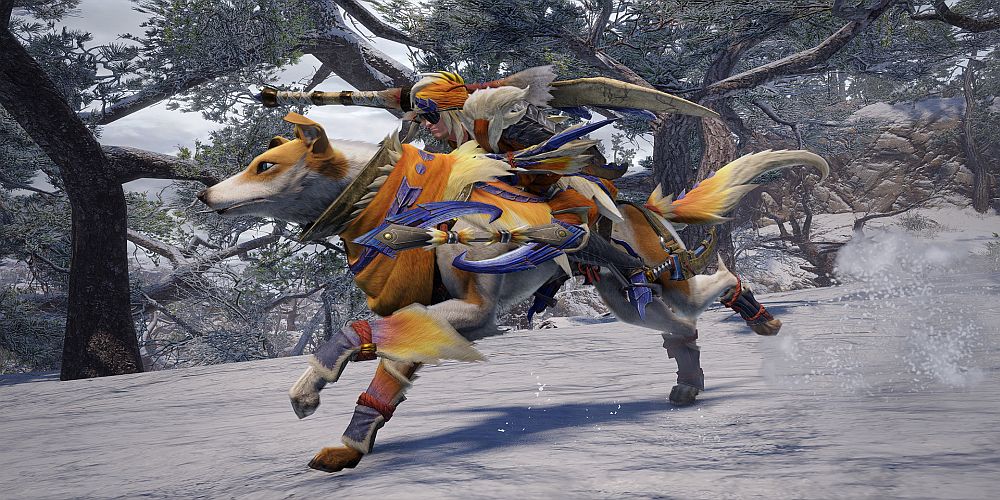 If you have played the previous installments, you know that Monster Hunter wouldn't be the same without Palicoes: adventurous cat companions who will help you in every battle. Palicoes are fully customizable and boast different abilities: from supportive to offensive ones. These fierce assistants have their own equipment as well!
Palicoes are not the only buddies that will join your adventure. Monster Hunter Rise introduces Palamutes, sleek wolf-like companions. Palamutes will assist you during combat with synchronized attacks, similar to Palicoes. Moreover, they can carry you around! Thanks to this new feature, navigating the map and exploration is now faster and less tiresome for your character. These canine companions are customizable as well: players can freely change their colors and equipment. 
You can choose up to two buddies: two Palicoes, two Palamutes, or one of each type. So much adorableness waiting for you!
Team up with your friends: Monster Hunter Rise multiplayer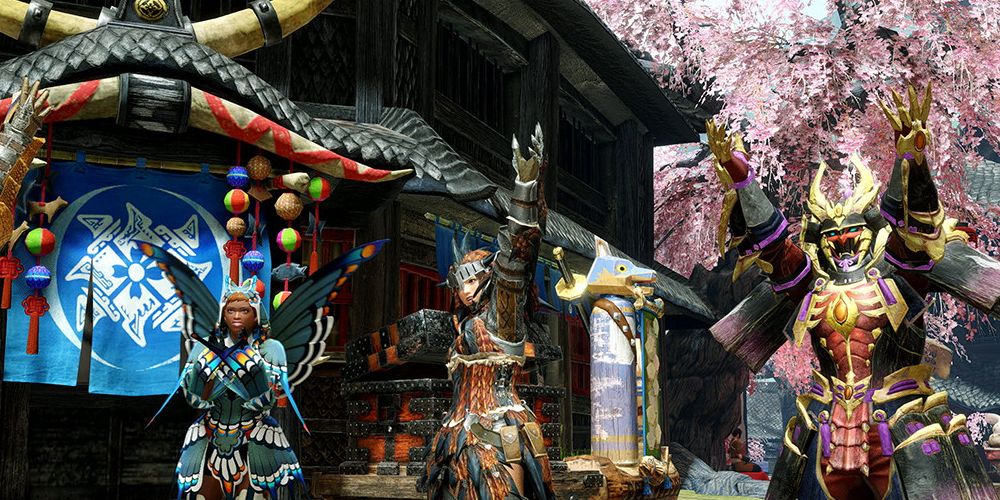 Monster Hunter Rise lets you play alone or with up to four friends. Nothing's better than slaying scary monsters with your squad, online or locally! Whilst Village Quests are single-player only, Hub Quests can be played both solo or in a group. These quests' difficulty will scale according to the group's size!
Monster Hunter Rise Sunbreak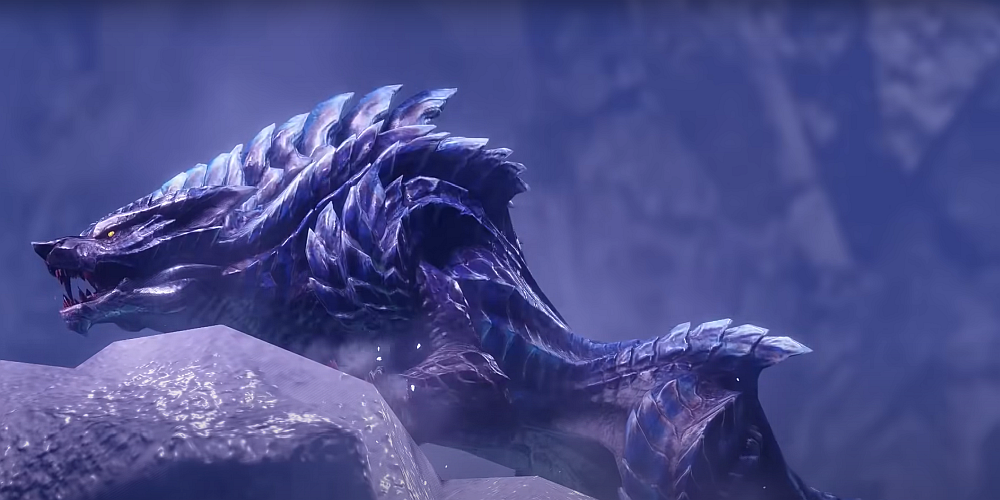 That's not the end of good news: the very first expansion, Monster Hunter Rise Sunbreak is going to premiere simultaneously on Nintendo Switch and PC! Unfortunately, we don't know much about this DLC. The official trailer, however, gives off slightly Gothic-like vibes. Quite exciting!
It's a good sign that the PC port gets as much care as its Nintendo version: hopefully, the next installments will be released on PC straight away! As the title obliges, Sunbreak will hop on personal computers in summer 2022, but the precise date is yet to be announced. 
Should I play Monster Hunter Rise PC?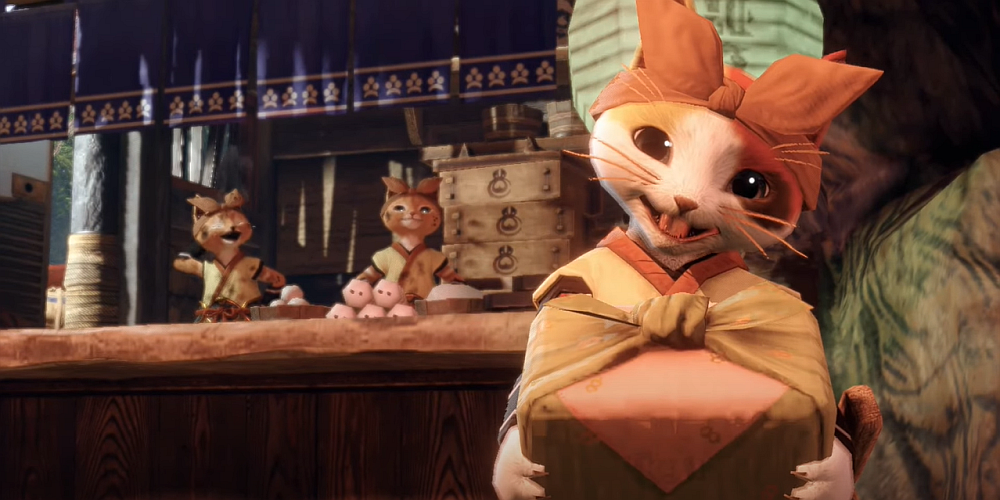 Our answer is simple: yes! Let's sum up all the reasons why Monster Hunter Rise is worth playing:
It offers smooth and fluid gameplay,
The PC port looks simply gorgeous!
Combat is fun and more exciting thanks to the Wirebug,
Navigating the world is faster,
You can play alone or with your friends,
Thanks to new abilities, you can experiment with new playstyles,
You can freely customize your characters both in terms of looks and skills.
Palicoes and Palamutes are the best companions you can imagine!
If you need more encouragement, watch the gameplay trailer. Happy hunting!