The long wait of avid Potterheads is finally over, as Warner Bros. Games has recently announced the Hogwarts Legacy release date with a new and magically looking gameplay trailer. Here's all you should know about the game, the realm, and the new adventure that awaits you in the wizarding world.
Hogwarts Legacy release date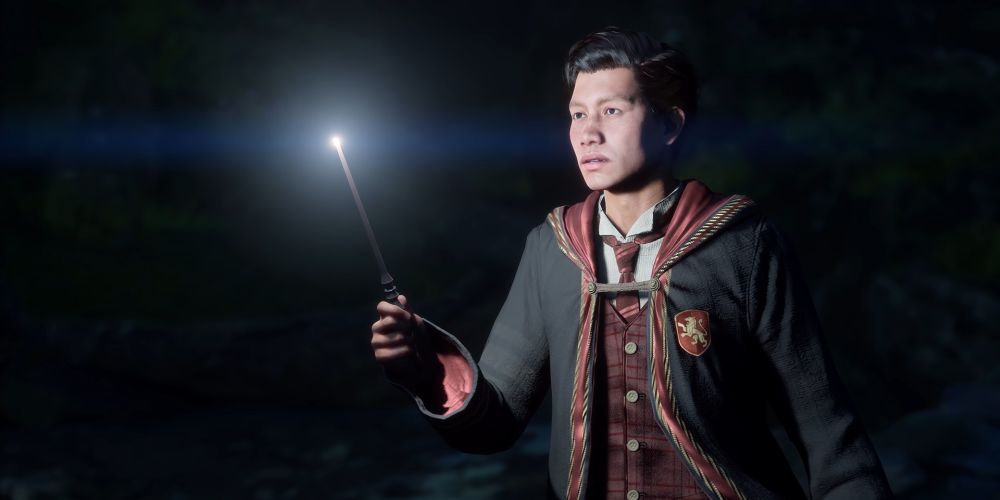 The first official trailer for the game came out in September 2020, announcing the Hogwarts Legacy initial release date for 2021. However, the premiere was postponed as the developers wanted to give players the best possible experience, as we could read in the game's official Twitter account. But don't worry, we have good news! The wait is finally over for all Potterheads who longed for a new adventure in their beloved wizarding world. On March 17th, 2022, a new gameplay trailer came out with, what we hope is, the official release date. When is Hogwarts Legacy coming out? According to the trailer, the game should come out "holiday 2022," which most likely will be November or December. Let's just hope that the game will not be postponed any further. Otherwise, some fans may start casting Unforgivable Curses at Warner Bros. Games…    
The story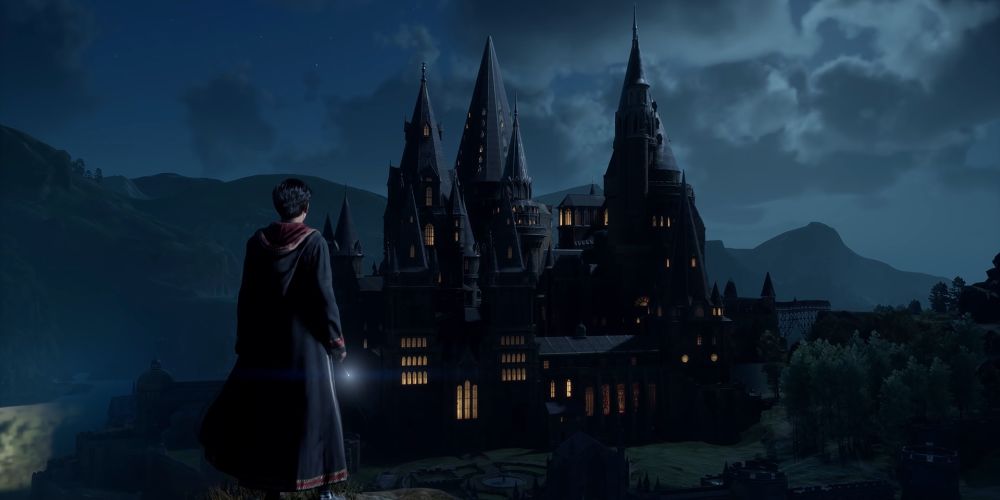 Although the game is set in the Harry Potter world, the events in Hogwarts Legacy are happening way before the Boy Who Lived was born. More specifically, in the 19th century. The players will take on the role of a new student at Hogwarts School of Witchcraft and Wizardry, who is starting the school late as a fifth year. Moreover, they are not an ordinary student. They wield a unique power of manipulating ancient magic hidden in the Wizarding World. With such magical power come many consequences. Now, the young wizard needs to discover why the long-forgotten magic returned and who wants to possess it and destroy wizardkind.    
Hogwarts Legacy platforms
Another pressing question most fans have is what platforms will Hogwarts Legacy be on. Fortunately, the question was answered on the game's official website FAQ section, which we recommend checking out. You'll find there a lot of information about the game's development, J.K. Rowling's involvement in the process, as well as some insight into the realm and how it is linked to the original Harry Potter franchise. Apart from the Hogwarts Legacy PS4 pass, the game will be available on:
PlayStation5,
PlayStation4 Pro,
Xbox Series X|S,
Xbox One,
Nintendo Switch,
and PC.
What can we expect?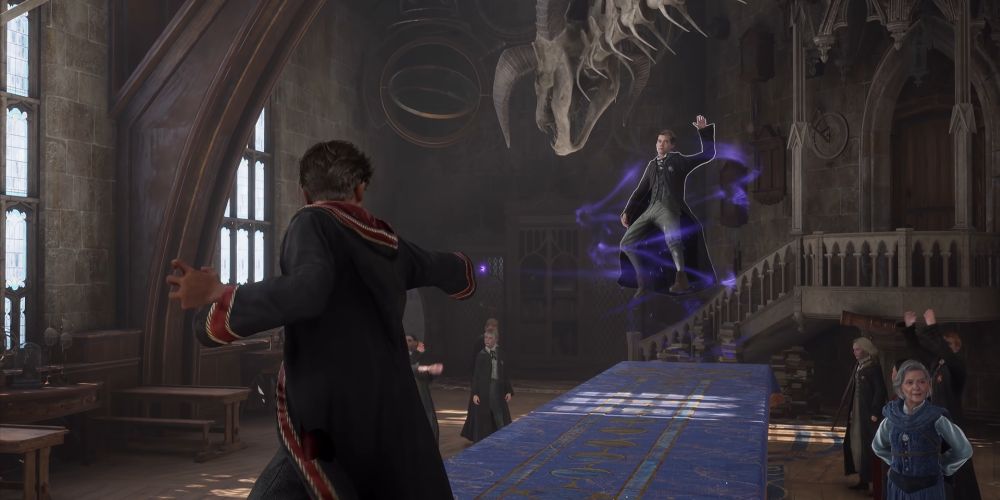 So what can we expect from the Hogwarts Legacy gameplay? Only recently, Warner Bros. Games has released the official Hogwarts Legacy trailer with official gameplay reveal. And in our opinion, it looks truly magical.
Before you start, you'll be able to choose whether to be a wizard or a witch and customize your character's appearance. The next step, of course, is to be sorted into one of the Hogwarts houses: Gryffindor, Hufflepuff, Ravenclaw, or Slytherin. After you settle in and meet new friends, the real fun begins.
Just like in the classic Harry Potter games, you'll attend different classes, such as Charms, Defense Against the Dark Arts, or Potions. Being accepted to Hogwarts in the fifth year means that you'll have lots of catching up to do. After learning some spells you will duel with your classmates and probably blow up a few cauldrons at Potions.
However, all work and no play makes Jack a dull boy. After classes, you can take some time off and explore the castle to discover all its secrets and hidden passageways as well as solve puzzles. You can expect to see some familiar rooms, like the Room of Requirement, and faces, such as Nearly Headless Nick, as well as places that were not before seen in the realm. And if you get tired of the Hogwarts walls, you can always go to Hogsmeade and check out what you can find and buy there. 
However, there's more to the game than just classes and exploring…
The real adventure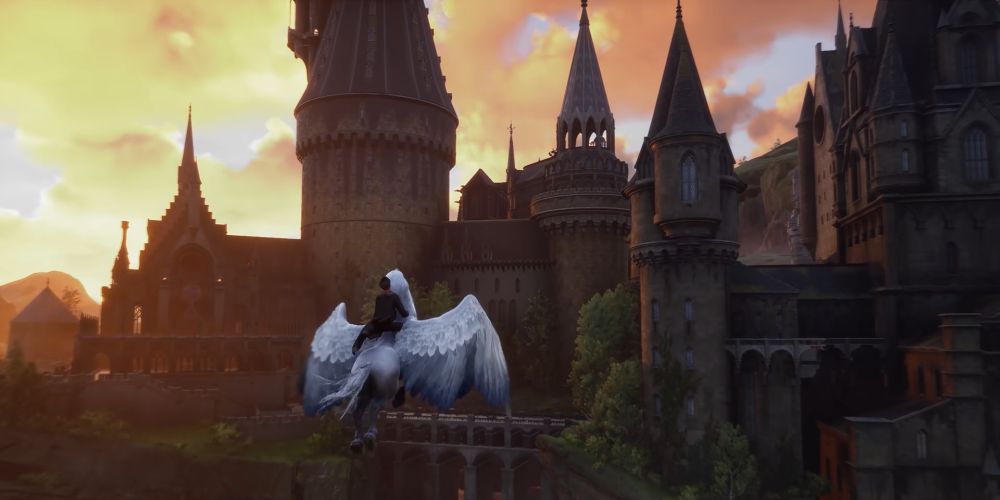 Your newly acquired magical abilities will soon be tested as you will have to investigate the Goblin rebellion alongside the enigmatic professor Fig. Make sure to practice spells as there will be lots of fierce duels with Dark Magic forces who possess unique defensive and offensive abilities. The fate of Hogwarts is in your hands.
As you progress as a wizard or a witch, complete challenges, and level up, you'll gain upgrades, talents, and skills. You can also buy and craft your own magical gear. Moreover, during the battles spells are not the only thing that comes in handy. You'll be able to use your knowledge about potion-making and magical plants, such as Mandrake, to defeat the enemies.
Just from watching the trailer, we can see that Hogwarts Legacy will give players an expansive and magical experience in the wizarding world. Apart from the main adventure of defeating the Dark Magic forces, you'll be able to take side missions, interact with and learn stories of plenty of new characters, discover magical places and creatures, fly on a broom, and so much more. Not to mention the beautiful 3D graphics with realistic and dynamic seasons and weather changes.
That's all we know about the game so far, but we surely can't wait to play it! We'll definitely update you if something new comes up, so make sure to check our blog daily and follow us on our social media. Till then…Mischief managed!