Dead Space is one of the scariest games ever released; hence, all players who love to be scared have been hungrily waiting for its remake. Let's take a closer look at the new version of this classic space horror.
Isaac Clarke arrives
Dead Space, originally released in 2008, was a sci-fi horror video game co-created by Glen Schofield and published by Electronic Arts. The game was inspired by thrillers such as Event Horizon. Players follow the story of Isaac Clarke, a ship systems engineer sent to USG Ishimura on a repair standard mission. Unfortunately, this routine task changes into despair fight for survival as he uncovers that the lack of communication with the starship wasn't the result of a simple malfunction but something much more sinister. Isaac finds that USG Ishimura was overrun with Necromorphs – reanimated dead bodies infected with an alien virus. The game was praised for its atmosphere and incredible tension and is still considered one of the best and scariest horror games ever released. The original Dead Space was followed by two direct sequels.
The sequels
Dead Space 2, developed by Visceral Games, was released in January 2011 for PlayStation 3, Xbox 360, and Windows PC. Like its predecessor, the game keeps players on the edge of their seats, throwing at them unspeakable nightmares. Dead Space 2 replicated the first game's success in terms of both critical acclaim and sales records. Isaac Clarke returned once again in 2013. Dead Space 3 takes the protagonist to a planet called Tau Volantis, where he must fight new Necromorphs and uncover the secrets of this world. Players also enjoyed an online co-op mode, where they could team up with a friend to fight their way through the game's intense atmosphere. What's important is that the third installment in the series was praised for adding more action elements to the series's horror core.
The Callisto Protocol: Features and reviews
Following the success of Dead Space 3, rumors about Dead Space 4 started spreading. Allegedly, Viceral Games considered changing the protagonist and presenting some new features that had been cut from the previous game. Unfortunately, the fourth game has remained unannounced. Electronic Arts broke the silence in 2021. However, instead of the fourth part, it announced a remake of the first game. This decision was possibly encouraged by the prominent success of remakes of the Resident Evil games.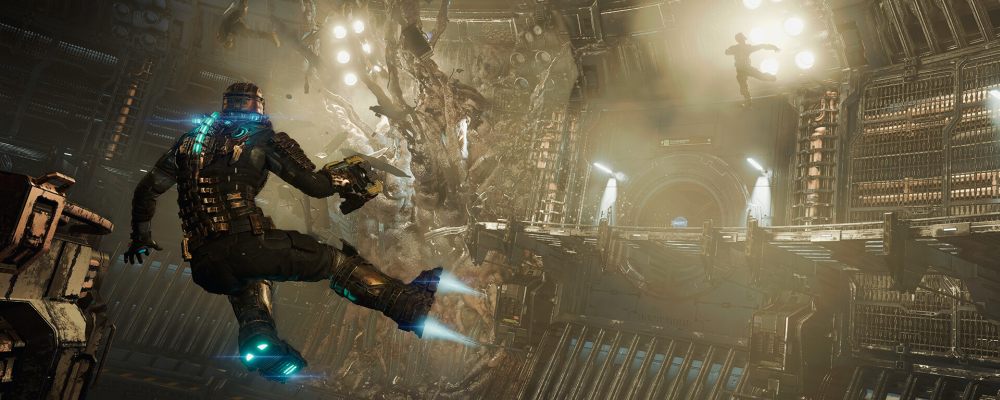 The remake
The new version of Dead Space was developed by Motive Studio, known for its involvement in Star Wars games. Motive collaborated with DICE on Battlefront II and developed a well-received space sim, Star Wars: Squadrons. Consequently, we believe that Dead Space is in good hands. Moreover, the things we love the most about the original remain intact, as Dead Space 2023 doesn't change the story. Thus, players may once again experience the frightening adventures of Isaac Clarke. It's a protagonist that every player can relate to as he is an everyman who must deal with unspeakable nightmares and the most basic fears such as isolation, dehumanization, and fear of the unknown.
All the elements that made the original such a hit have been faithfully recreated in stunning next-gen graphics. There are also some new features that take advantage of the latest gaming technology, including the famous ray tracing. Therefore, Deep Space provides players with a truly immersive horror experience, as the game has been enhanced with improved lighting and sound design that make exploring the USS Ishimura frightening even for the most hardcore horror fans. To enjoy this new vision of Dead Space, you need a next-gen console or a PC with at least Ryzen 5 2600x/Intel Core i5 8600, 16 GM RAM, and the AMD RX 5700/GTX 1070 graphic card.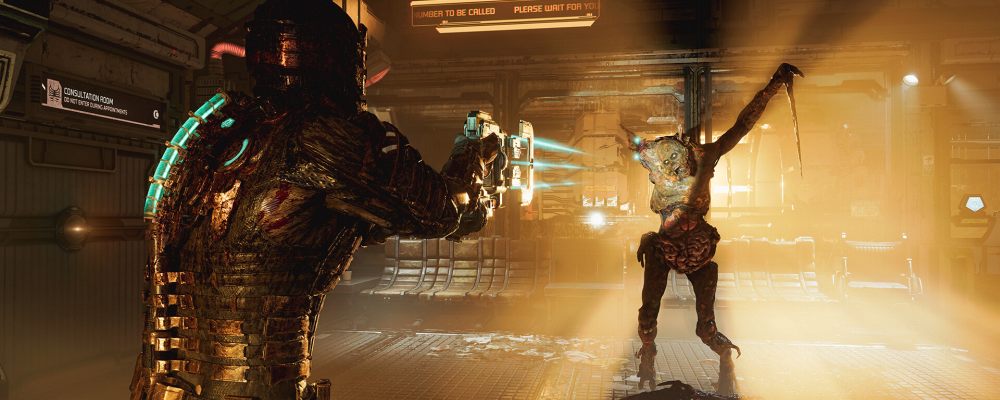 Initially, EA planned to release the new version of the cult horror game in 2022. It later decided to push the premiere to 2023. As a result, the final release date of Dead Space was set for January 23, 2023. It's worth mentioning that Dead Space is included in the EA Play service. On GAMIVO, you may buy both the game itself and an EA Play subscription.
Necromorphs
The Dead Space remake brings back the series' iconic monsters called Necromorphs. These creatures are mutated, reanimated corpses infected with an alien virus. They come in a variety of shapes and sizes, ranging from small child-like forms to towering beasts. Players will need to use all their skills and weapons if they hope to survive these nightmarish creatures. Those already frightening creatures become even more fearsome in the remake because, in the new Dead Space, Necromorphs look more realistic than ever before.