Flashback 2 is a new chapter in history that started back in 1992. The original Flashback, created by Paul Cuisset, along with Another World, paved the way for the genre of sci-fi cinematic platformers. Let's see what its sequel will bring to the table.
Previous installments
The first game following the story of agent Conrad B. Hart was released by Delphine Software in 1992. The game offered previously unmatched character animation and was one of the pioneers of the science-fiction cinematic platformer genre. This ground-breaking release was followed three years later by a sequel called Fade to Black, which changed gameplay from a 2D platformer to a 3D action adventure. The bankruptcy of Delphine Software in 2002 prevented the studio from releasing Flashback Legend, the third installment in the series, which was supposed to come out in 2003. The remake of the original game hit the shelves in 2013.
Release date
Ten years after the remake and over three decades after the first installment, Conrad B. Hart will finally return. Flashback 2, developed by Microids Studio Lyon and Paul Cuisset, was announced at Summer Game Fest in 2022. Its publisher, Microids, originally planned it to premiere in the winter of the same year, but the release has been postponed. In April, the studio showed the Flashback 2 trailer revealing its new release date of November 2023. The game will be available on PC, Nintendo Switch, PlayStation 4, PlayStation 5, Xbox One, and Xbox Series X|S.
Plot
Just like its predecessor, Flashback 2 is set in the cyberpunk universe of the 22nd century. Also, the beloved protagonist returns; hence, players will follow the story of Conrad B. Hart. The iconic agent of the Galactic Bureau of Investigation (GBI) once again has to face Morphs, a shapeshifting alien race planning to invade the United Worlds of the Solar System.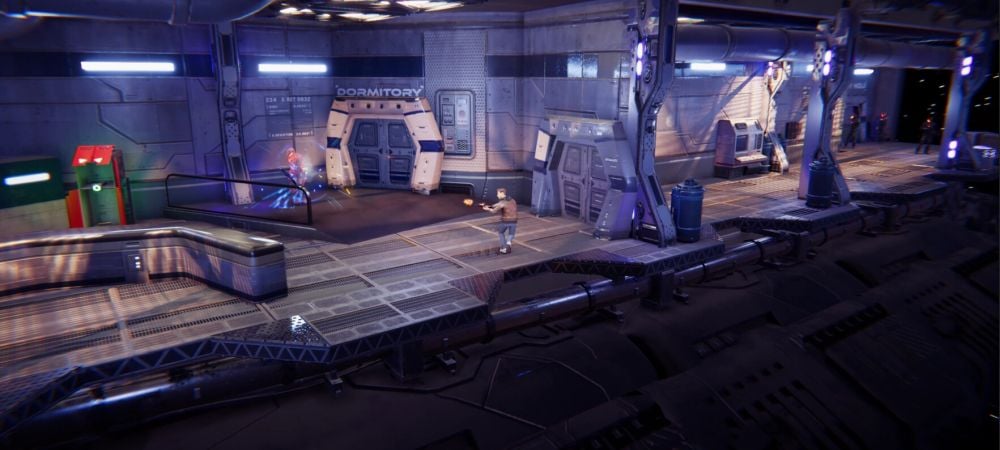 On your journey, you'll encounter the terrifying General Lazarus and find Conrad's friend, Ian. More experienced players may know this name because Ian played a pivotal role in the original Flashback game. The creators promise a thrilling adventure full of twists, so we hope they've put much emphasis on delivering a compelling story.
Gameplay
When it comes to gameplay, Flashback 2 returns to the series' roots, blending classic mechanics with modern game design patterns. Consequently, the new installment is a platformer shooter set in a 3D environment. As Conrad, you will have to use A.I.S.H.A., an AI-powered gun, to fight hordes of enemies and solve puzzles blocking your path. As the story progresses, you'll gain access to new weapon upgrades and useful equipment.
S.T.A.L.K.E.R. 2: Heart of Chornobyl overview
It's also worth mentioning that an all-out attack won't be your only option. Instead of shooting enemies, you can use stealth mechanics to escape or eliminate them from the shadows. Flashback 2 is divided into five levels, each providing different visuals.
Jungle,
City,
GBI Academy,
Mutant Village,
Morph Ship.
As you can see, Conrad will visit some familiar places as his first journey also begins in the Jungle. Moreover, on some missions, he'll get a chance to use vehicles such as the Moto Jet and a powerful mech.