The gaming world is currently still reeling from Sony's PlayStation 5 Future of Gaming event, an hour-long event that revealed what lies in store for the popular gaming brand. Amongst the titles shown off was Godfall, a looter-slasher slated to release later this year. Between its initial reveal earlier this year and the PS5 event, gamers have received a few nuggets about the upcoming title.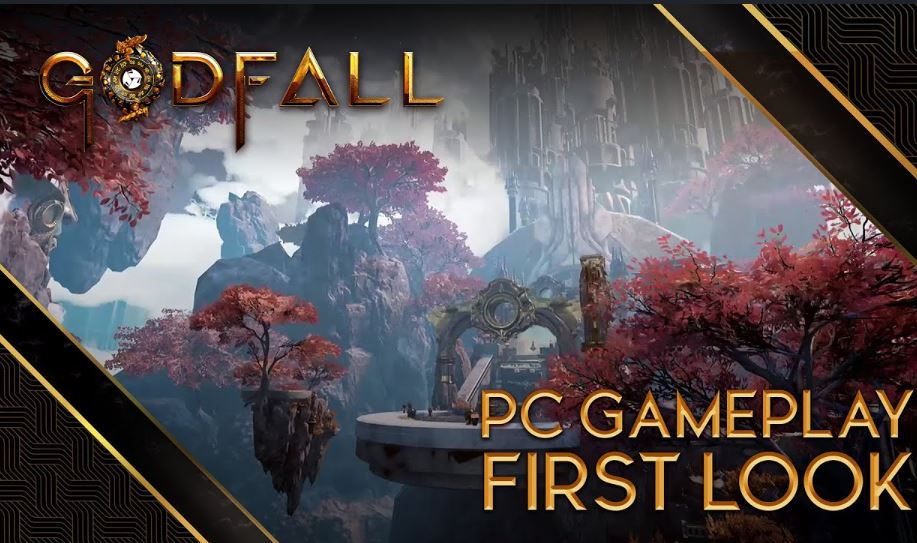 A Brand New Universe
There is a fair bit known about Godfall's story. Taking place in a world called Aperion, you'll assume the role of one of the last exalted warriors of the Knight's Order. Aperion is on the brink of an apocalypse and only you and your brethren can stop it from happening. According to developer Counterplay's creative director, Keith Lee, Godfall draws inspiration from a diverse set of franchises, including Asimov's Foundation and Sanderson's Stormlight Archive series. Aperion is a world divided into 5 elemental realms: Earth, Air, Water, Fire, and Spirit. As such, Lee has stated, the world of Godfall is meant to be a more serious fantasy universe with heroic knights who don epic armor and wield mighty weapons and magic. While the game does look quite comparable to Bungie's ever-popular looter-shooter, Destiny 2, the fact that Counterplay is aiming for a more serious tone is telling of a game that will likely be different.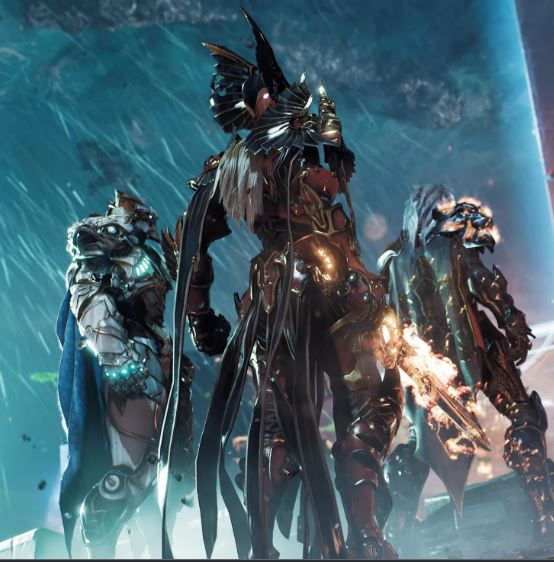 The Perpetual Hunt for Power
The epic armor that Lee has spoken about in interviews is one of the most striking points in Godfall's limited footage. Every character shown off so far is covered in armor pieces so extravagant it would make a lot of MMORPGs blush. It's the kind of armor design that makes it clear that we will be feeling like badasses. Counterplay has explained that these suits of armor are called Vaporplates. As Godfall is an RPG at its core, these will be scattered across the turmoiled world of Aperion, waiting for us to discover them and master their power.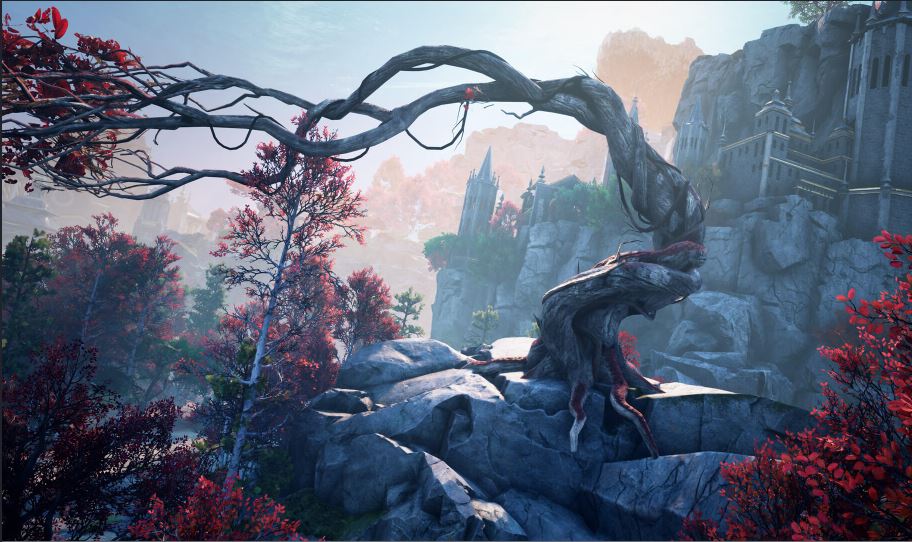 The Art of Badassery
Vaporplates, of course, won't be just for show. As Keith Lee has stated, they play an integral role in Godfall's core gameplay. As we mentioned earlier, the upcoming title is being dubbed a "looter-slasher", which alludes to the popular term looter-shooter when speaking of games like Destiny 2 and The Division 2. It stands to reason that these titles are the main inspiration for one side of Godfall's gameplay coin. The other draws inspiration from the close quarters' combat found in games like Dark Souls, Sekiro and God of War. We won't be able to wield any guns in Godfall. It will all be about being up close and personal with swords, shields, spears and other melee weapons. From the brief gameplay we've seen, it's obvious that counter mechanics like parrying and riposting will be present as well. Enemies in Godfall appear to also include enormous armored beasts that we will be taking on in groups of up to 3.
Godfall is sounding quite fantastic as more information comes out. It is slated to release during the fourth quarter of 2020 alongside the PS5 and on PC via the Epic Games Store.