There's no denying that Minecraft is one of the biggest gaming IPs in the world. The creatively-driven open sandbox survival game has become extremely ubiquitous thanks to its broad availability and appeal. After launching a few spin-off games, including Minecraft Story Mode, developer Mojang is ready to tackle another genre: isometric dungeon crawlers.
Releasing on May 26th of this year, Minecraft Dungeons will take the game into new territory, in an attempt to stand beside giants such as Diablo.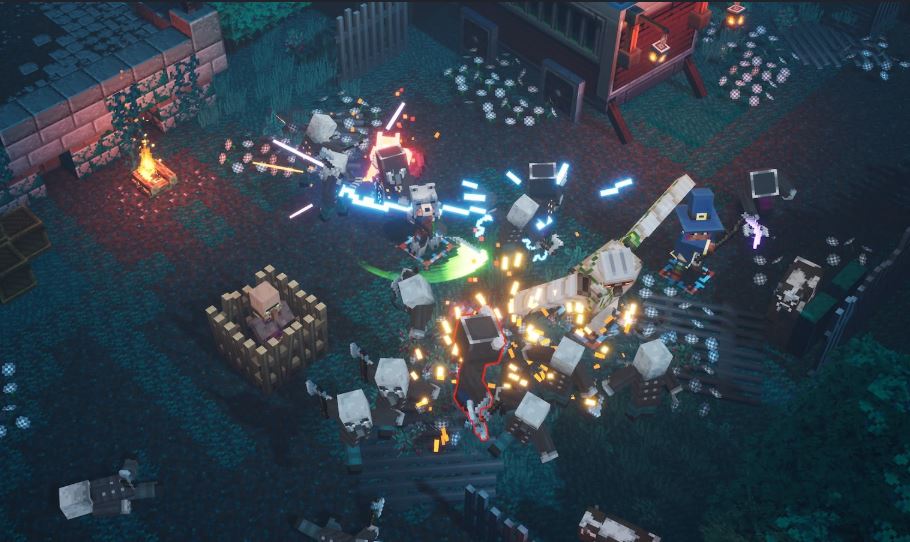 By the sword
Forget about building elaborate worlds and mining for resources because Minecraft Dungeons may share the same blocky art style as its predecessors but it's an entirely new game. Indeed, you will be replacing your shovel and pick for swords, staves, and spells and explore mob-infested dungeons.
Just like the games that inspired its creation, in Minecraft Dungeons you'll be hacking and slashing through waves upon waves of enemies and gathering sweet loot. And just like with other action RPGs, the main aim is to make your character stronger and stronger.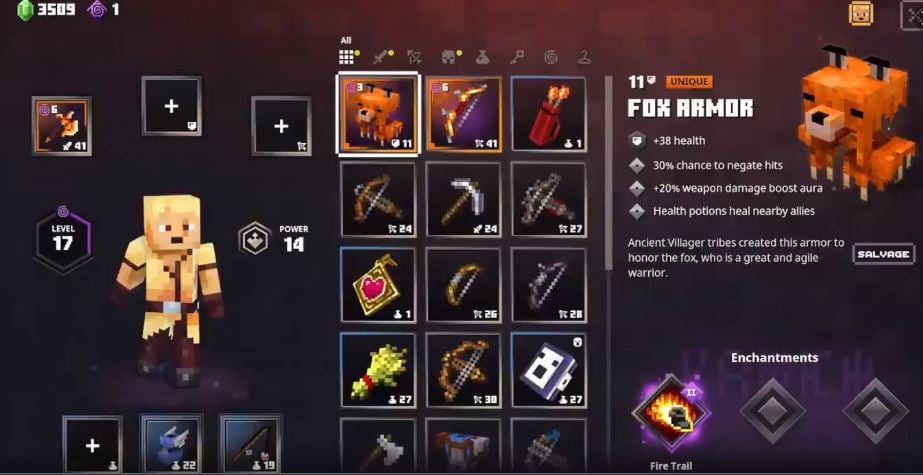 Gather your party
One of the main draws of the isometric ARPG genre is the ability to play with up to 3 teammates, and Minecraft Dungeons is no different. The game features drop-in multiplayer, both local and online. It doesn't matter at what stage of a dungeon you're at. Your friends can hop into and out of your game without interrupting your progress. The difficulty will be adjusted on the fly in accordance with your party's size.
With couch co-op being one of the most fun ways to play ARPGs, combined with the Minecraft aesthetic, local multiplayer is likely to be a big hit with families.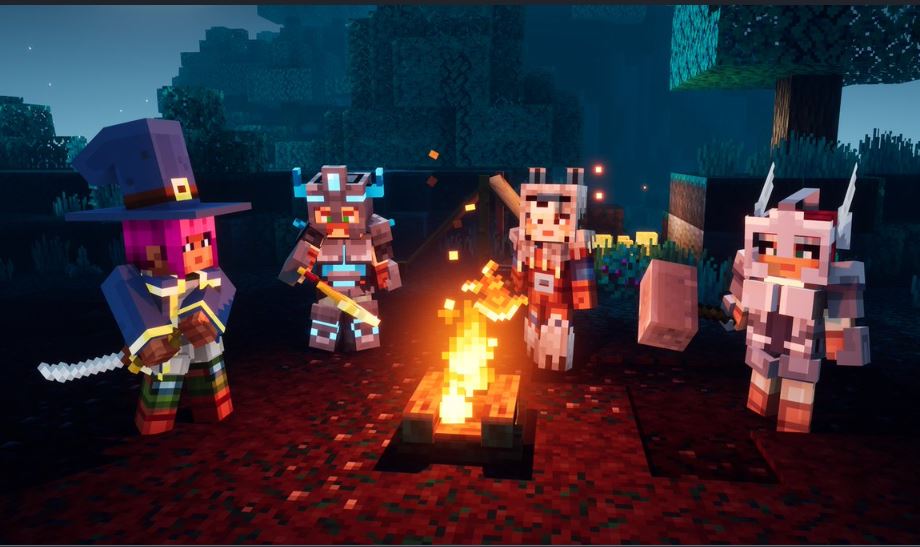 Simple yet effective
Games like Diablo 3 equip players with a large range of abilities that enable them to build their character to their own playstyle. Minecraft Dungeons is no exception in that matter. Deadly spinning attacks, giant fire explosions, and rain of arrows, the game has it all, albeit more simplified. Don't expect the speedy somersaults of Diablo's Demon Hunter here as the game is designed to be accessible to a wide range of ages and skill levels.
You equip abilities through items called Artifacts, and there will be 20 of them at launch. Each Artifact can also be further enhanced with Enchantments. For example, by adding a specific Enchantment to the Corrupted Beacon, you can double the damage of its deadly beam. This customizability means that there are no distinct classes in Minecraft Dungeons.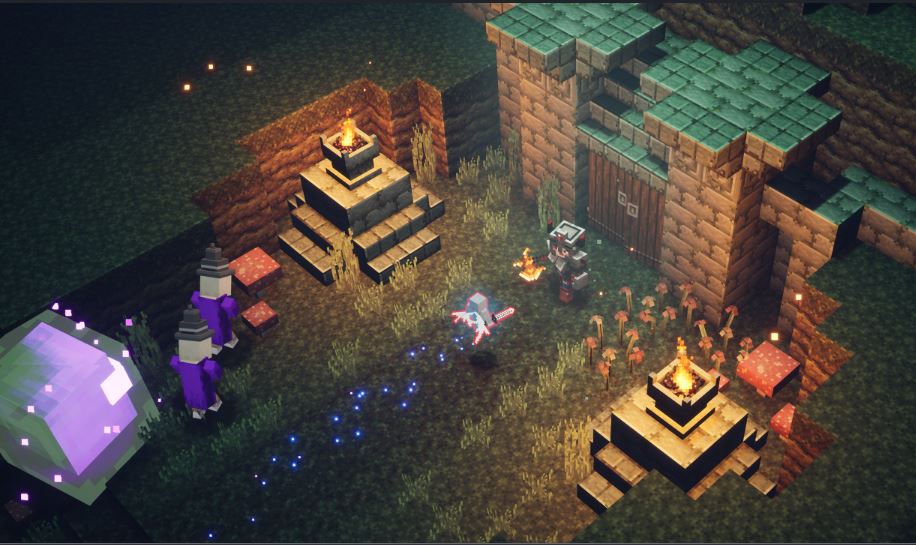 All according to the procedure
Most ARPGs at this point feature procedurally generated worlds and dungeons, and of course the same holds true for Mojang's upcoming dungeon crawler. Because there will be a somewhat simple story to the game, not all areas will be created by the game on the fly. Nevertheless, for the most part, each time you play should feel like a whole new adventure.
No gambling here
Developer Mojang has categorically stated on multiple occasions that Minecraft Dungeons won't be featuring any loot boxes or microtransactions. Everything can be obtained in-game via chests, loot drops and buying from NPCs. The only monetization that will be featured is Season Passes, the first of which will come with two DLC packages.