The Journey to the savage planet is not a simple game. Under its colorful, wacky exterior there lies a title full of collectibles, secrets, scientific experiments and puzzles that you'll struggle but enjoy to complete or find. Journey to the Savage Planet is a game where you have been dropped to a completely unknown place and you are any equipment or map. Now your task is to explore your new world and become aware of your surroundings. You are on your own, scrounging together available resources for your survival and mission at hand.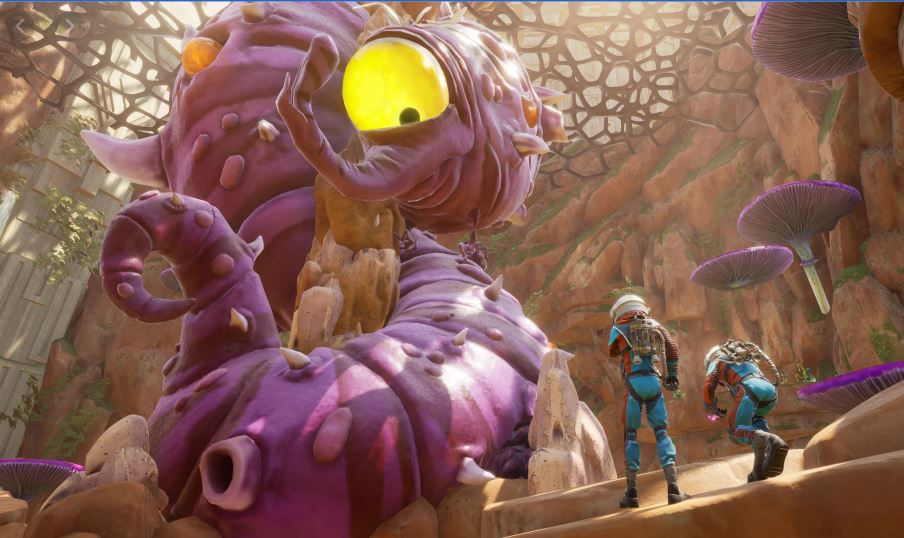 Explore and Kill!
The game demands from you to spend your time analyzing and investigating all the distorted lifeforms and decaying plants revealed to you on your way. After landing, once you have overcome any intriguing element in this mysterious world, you will be given a conventional firearm to kill creatures. You wander around the planet's colorful surface, uncovering the local flora and fauna and collecting resources by blasting and slapping aliens to death. While back on Earth, your boss watches your findings roll in, and modifies your mission accordingly.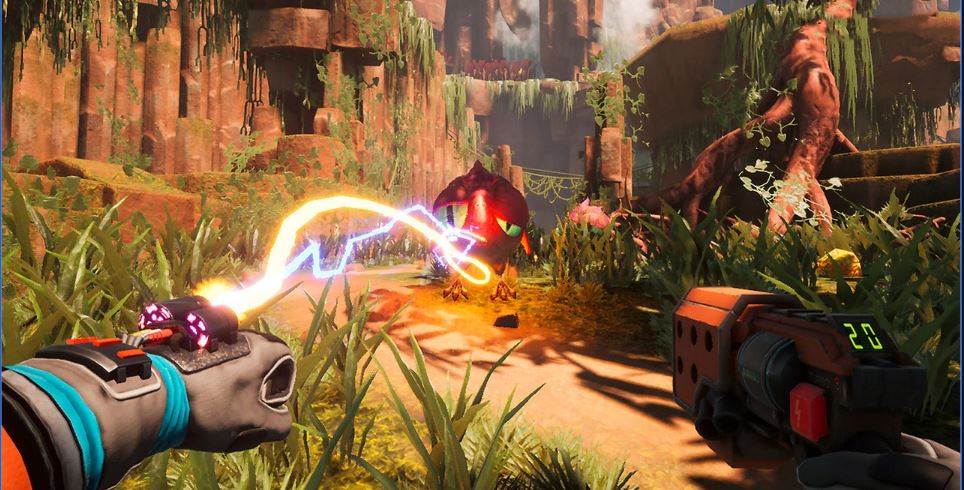 Plenty to keep you interested
Throughout the journey, you use rock formations, plants, and the guts of local animals to upgrade yourself from hapless puffer bird slapper to menacing resource harvester. Exploration and navigation are comfortable and familiar, and you are in no time leaping, running, and climbing across the surface of the planet from object to object. Also, if you wandered a little off the main path, you will discover puzzles, secrets, and extra resources. You might not be able to reach them all at first, but each area is thick enough with optional challenges that you rarely feel secure down the obvious main path.
The ship's computer regularly gives you valuable advice that will not repeat. But unfortunately, her computer voice is really noisy and distorted enough that you will often need to read the subtitles to know what she's actually talking about. You miss reading a subtitle and you can be left wandering around clueless for a longer period than you might like to admit.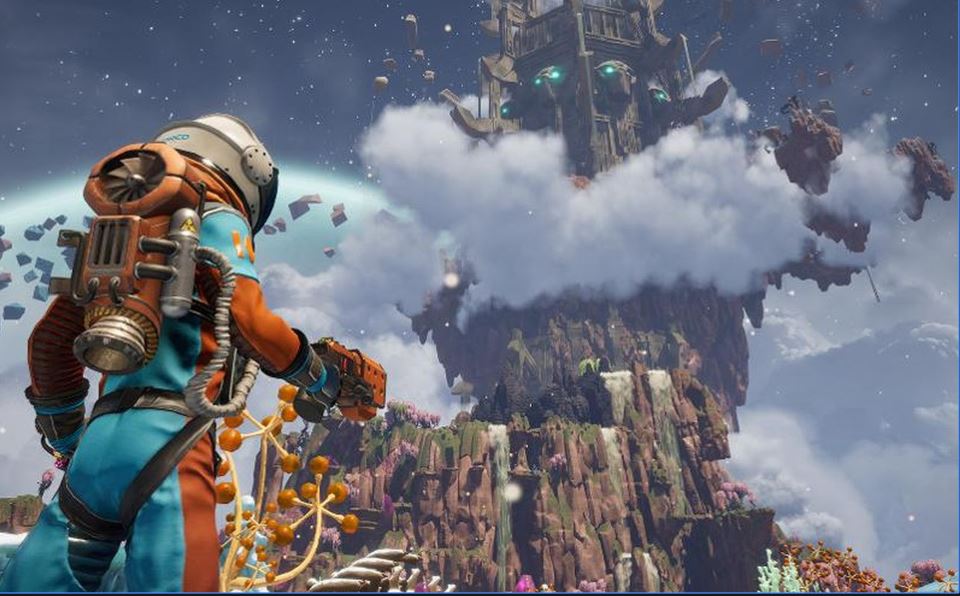 Another thing is that the game ends too soon. At the end, you'll be left wishing you could go on finding and exploring more outlandish beasts, boss monsters the size of tower blocks and gravity-defying vistas. But this game is made for people with jobs. It is designed to be completed in a short period and features a realistic level of challenge, and it would want you not to hurry through it all.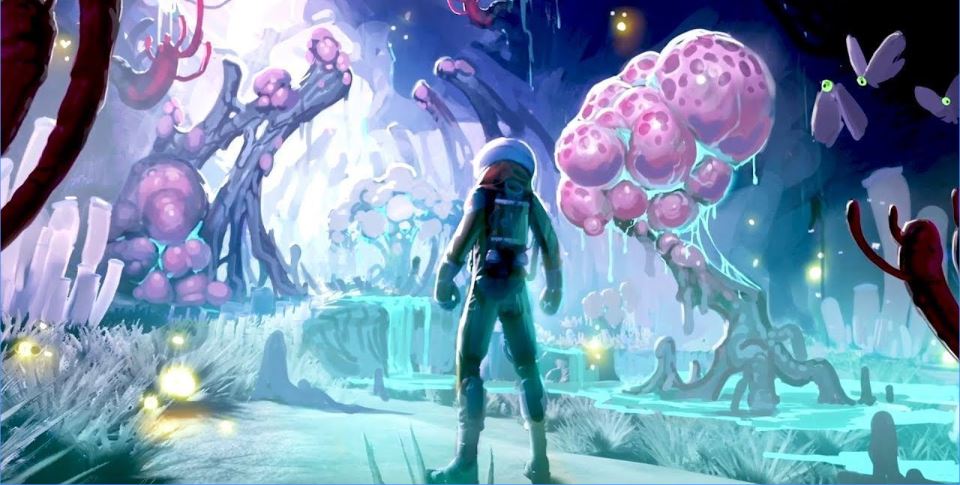 You will pass away at some point in the game no matter how hard you strive to stay safe. In the rest of the games, this would result in starting again from the current checkpoint or a "Game Over" screen but gratefully Journey to the Savage Planet's whimsical nature means that death doesn't put an end to your journey. You get to play again by coming back to life in the game as your clone through your ship's Bio-Replication Chamber, which lets you continue exploring without consequences. And if you reappear to the place where you died, you'll be able to take back any possessions and resources you dropped before and seize for yourself trophy or achievement by capturing your dead body in a photograph, spooky as it sounds!