What do you get when you combine the animal conserving of Zoo Tycoon with the rollercoaster ride that is Planet Coaster? You get Planet Zoo, a zoo building and management simulator that takes the best parts of both games and fuses them. As such, it can be a relatively daunting task to dive in headfirst as a new player.
The following tips will help you develop the management skills that will help you make your zoo the best place for people to visit.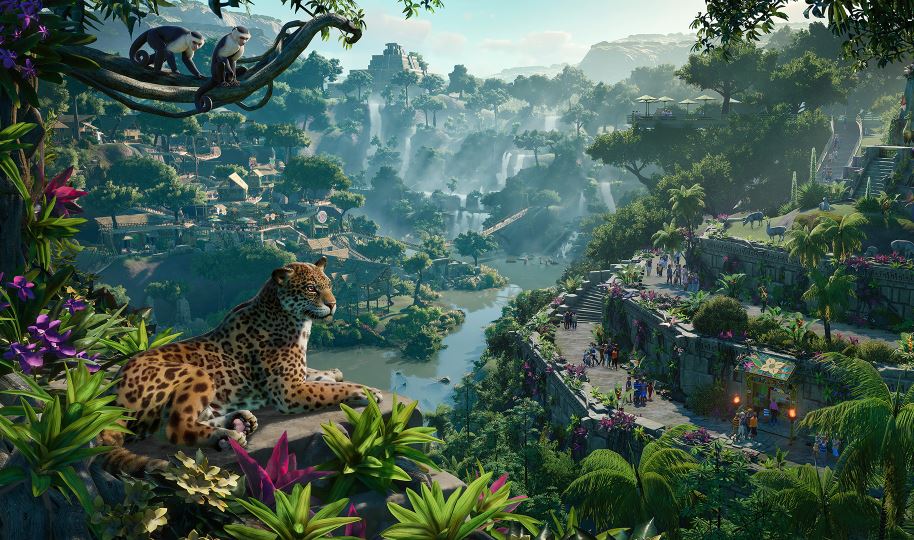 Don't Skip the Tutorial
The community challenges are one of the main draws of Planet Zoo but your enjoyment could be greatly hampered when you don't have the basics down. It's, therefore, important to play through the tutorial in Career mode first. It takes steps to present all of the basics of building and managing a zoo that will attract more visitors and raise healthy animal communities so you don't get too overwhelmed.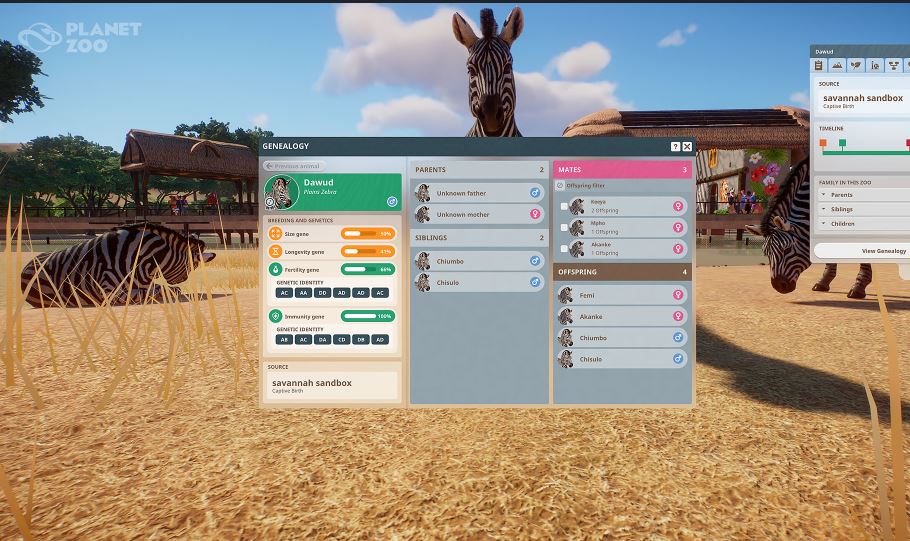 Think Green
As the manager of an establishment that houses more than 68 species of our planet's fauna, being environmentally friendly is important. On top of that, your visitors will all be environmentally conscious. Seeing that new-fangled zoo is powered by gas-guzzling generators and transformers will quickly put them off. Once available and you have the funds, build solar panels to replace the non-eco friendly energy sources. That way you won't have to hide them either.
Quick and Easy Credits
Once you start playing Franchise and connect to online play you'll notice Visiting Players swinging by your little slice of Planet Zoo. Don't ignore them because talking to them will grant you 20 conservation credits. Just click the lefthand prompt when you see it and choose to greet the VIP visitors. Also, be sure to connect to by going into Franchise once a day to get a login bonus of conservation credits.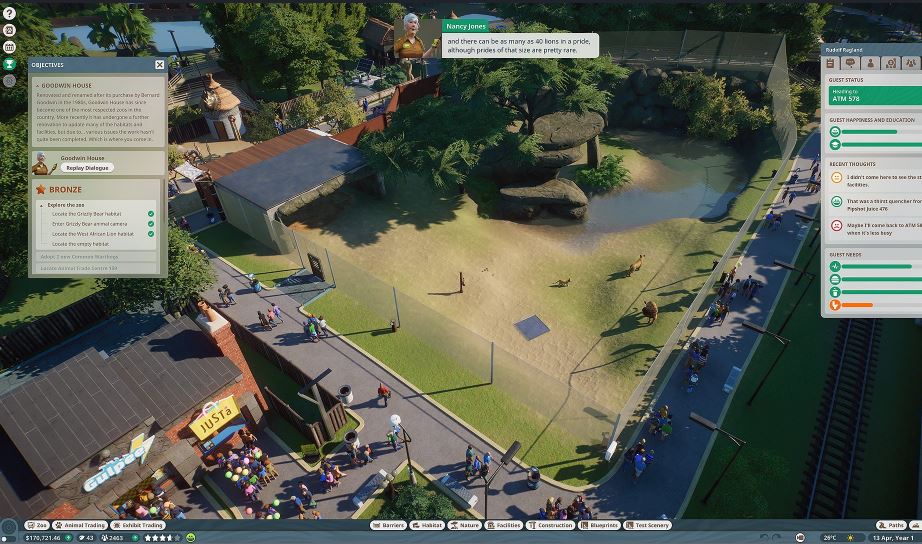 Delegate Work
If you're finding that your workers are choosing to admire your well-conserved animals and pleasing habitats instead of doing what they're being paid for, then you haven't assigned them specific work zones. You could make the whole zoo its work zone but it's more manageable to splits areas up. That way you can know who's working where if they do stray off and put them back where they belong.
Encourage Financial Support
One cool feature of Planet Zoo is that you can set up Donation Boxes all across your zoological paradise. Most happy visitors would be happy to drop you some change because of how nicely you're taking care of your animals. Be sure to place the boxes near animal-viewing spots to nearly guarantee an uptick in generous donations.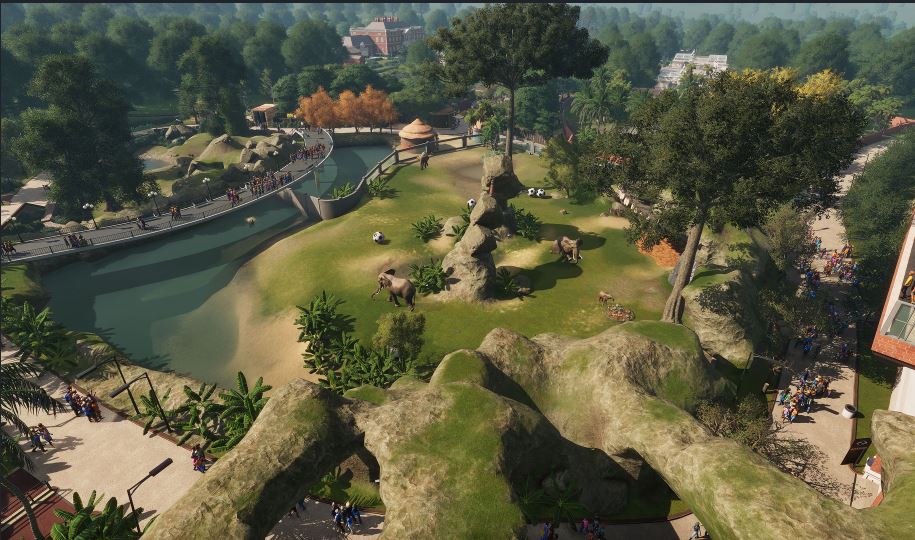 Use your Keyboard
Placing items and decorations can be frustrating and slow when you only use your mouse. The ingenious part about Planet Zoo is its keyboard shortcuts, especially using the Z, X, and Shift keys. Z will allow you to rotate items, while Shift will help you raise or lower them. X will open up the advanced building options