There hasn't been a game launch in recent times that has garnered the ire of gamers as much as No Man's Sky. To say that the overhyped and underdelivered space exploration title which boasted billions of possible planets was poorly received would be a grave understatement. Since its rocky start, however, developer Hello Games has put in a lot of effort into actualizing the game creator Sean Murray's vision through continued free updates.
Particularly thanks to Next, one of No Man's Sky's most important expansions, the game has gone through sweeping changes, from graphical upgrades to the addition of actual multiplayer components. And the hype didn't stop there as the then-maligned-now-beloved title received an even more exciting expansion: Beyond.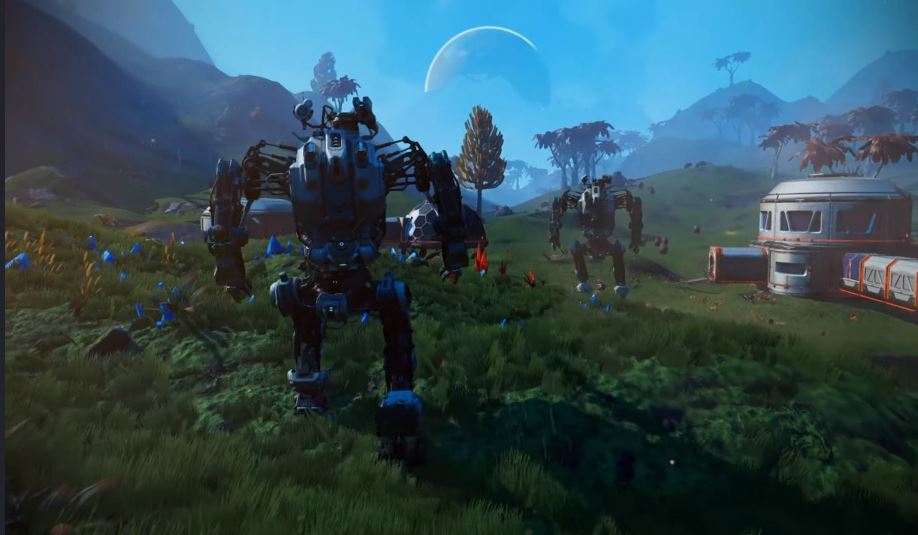 So, what changes did this expansion bring to No Man's Sky? Read on!
The best price
Like all other updates since launch, including Next, No Man's Sky Beyond can be acquired for the low-low price of FREE.
The ultimate immersive space experience
Murray has often been quoted saying that one of the fan's most requested features has been the option of playing the game in VR. One of the three core "pillars" of the Beyond update adds the ability to play the game via VR headset in a great way.
The most important thing to note is that the game doesn't lock you into either mode, normal or VR. You can play it both ways as you see fit. Feel like kicking back and immersing yourself in some planetary exploration or flying around deep space? VR is a great choice. Prefer to farm for materials and work on some heavy-duty crafting? Normal mode works best here. The controls in VR are also some of the best on the market at the moment as the game has plenty of options to help suit your needs and setup configuration.
No social distancing here
The second of the three "pillars" of No Man's Sky Beyond is all about expanding the game's multiplay capabilities. Aside from adding more Multiplayer Missions, the update also makes it possible to tackle them with parties larger than 4 members (8 on a console, 32 on PC).
Teaming up and interacting with people has been made even more possible thanks to the introduction of a social space called The Nexus. Got some stories from your time in that icy Hoth-like planet? Here's where you can share them. You can also purchase items in The Nexus. What's also great is that you can also pick up Missions and teleport to a friend's base from The Nexus.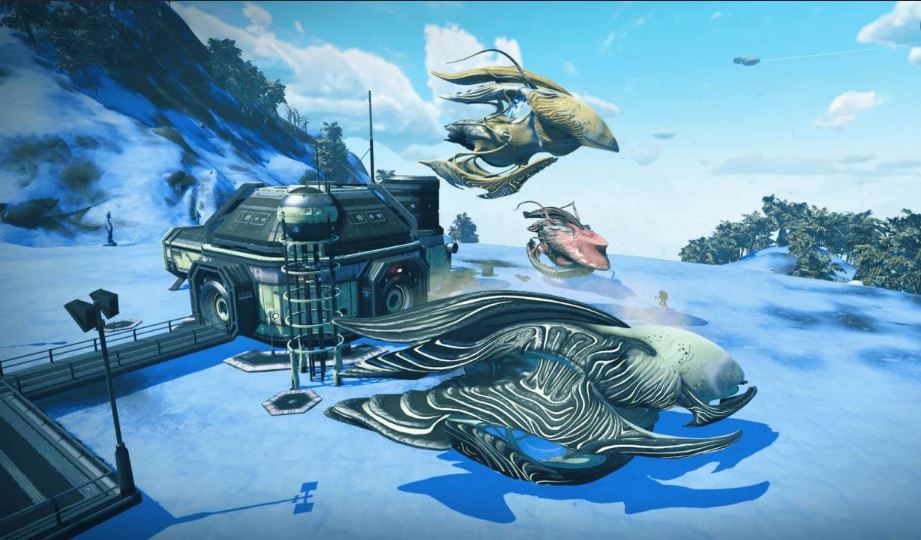 Kitchen sink included
In terms of its final "pillar", No Man's Sky Beyond is a mixed bag of a variety of juicy goodies and a lot of it has maybe yet to be discovered. For starters, it's now possible to tame certain alien lifeforms. There's also a new cooking system and multiple ways to acquire ingredients (milking included). Base building on each planet has also seen some expansion that should satisfy budding architects and interior designers. Not to mention the dozens of quality of life changes and upgraded tutorial system.
If you're new to No Man's Sky, there hasn't been a better time to dive in. Lapsed players will also be pleasantly surprised by the staggering amount of improvement Hello Games made to the game. And there's a lot more to come still so stay tuned.