Monster Energy Supercross: The officially licensed videogame will allow the players to take part in the highest-profile and most competitive off-road motorcycle racing championship. Monster Energy Supercross includes the locations of the North American Supercross circuit as you take the championship. Strangely, the game doesn't include the most updated circuit possible, as the track in Foxboro is absent, while the East Rutherford, New Jersey track from previous game remains. The overall aesthetic of the game, bikes, and uniforms looks more authentic, as compared to Milestone's past motorcycle games.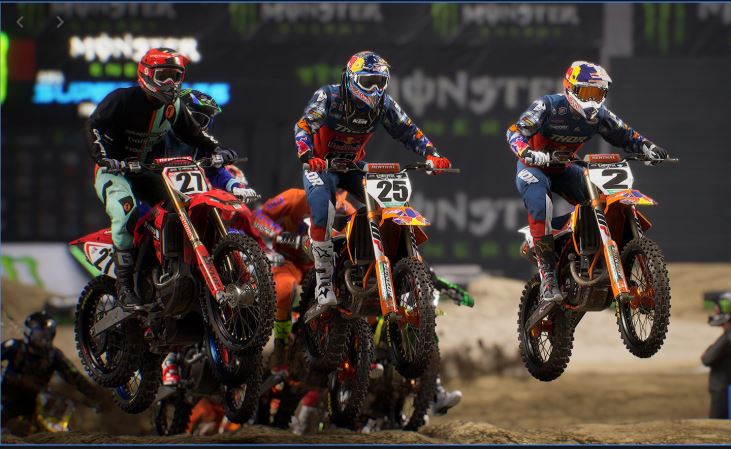 Features Create Your Custom Character
There are diverse styles of gears to pick from in Monster Energy Supercross, as well as suits, helmets, boots, and other stuff. You get only a few options to start with. As you continue to win in your career online, new sponsors are unlocked that allow you to buy more gear. After you created your character, you need to select your bike from among the six options displayed and that bike will be the only ride you will be having until you earn enough cash to enhance and expand your collection. You're your outfits, you can also completely modify and customize your bike.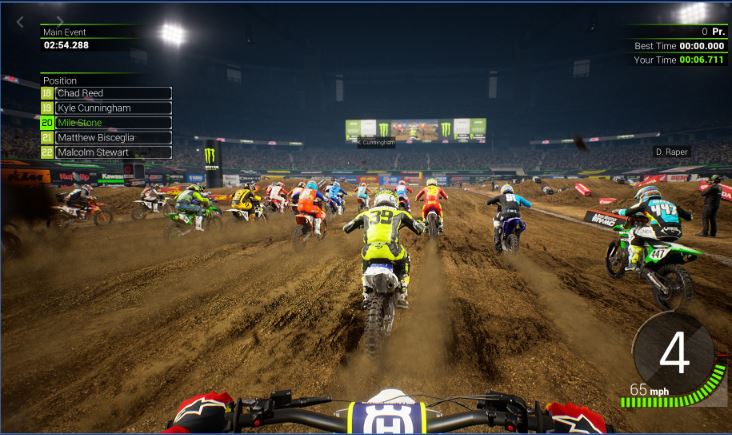 There are two brake options and one particular acceleration button, but the gear change controls, the clutch, and the touchpad let you shift between two first-person and two third-person camera options. To have an expert competition, you need to use all of the options skillfully and adjusting the bodyweight of your racer with the right stick.
Career Vs Championship Modes
The career mode contains the crust of the game. This allows you to create your rider and accessorize it in the best way possible. As you continue to win races you get points and unlock cosmetic items for your character as the level enhances. On the other hand, championship mode allows the rider to ride as he has taken part in the season. You also get the option to create your league of the championship, eliminate or add in more tracks, whatever you like. You get the option to playtime attacks, single races, or even build a track as you would want.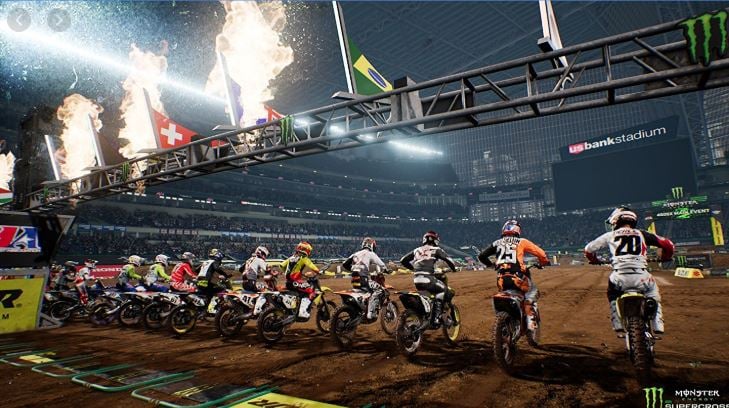 The key to staying ahead of the pack is by judging jumps and turns correctly. If the weight of your body isn't moving in the right direction or you are racing with a very high speed your bike will fly. This can also happen when you take a twisted turn and accidentally hit a fixed tire lying on the side of the track. Also, in other such situations, you will be just wiped out, as it appears to happen more often.
Even after several weeks of not playing Energy Supercross 3, it doesn't take long for you to sink in again. Supercross claims to be as realistic and authentic as Milestone has produced, a product that is highly comprehensively technical but easily understandable.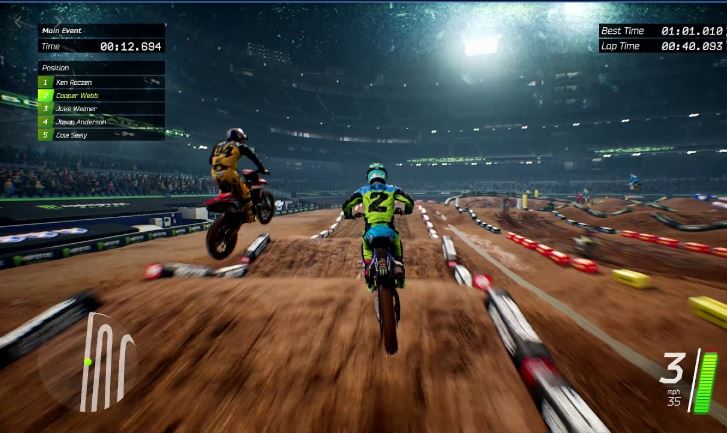 Although Monster Energy Supercross 3 is a valiant effort, it doesn't seem quite definitive. Tutorials in this game are mandatory to provide with all the necessary information but in this game is that they're hidden under the list of options. Besides, they don't assist as much, and often simply help you in understanding than performance.