So, how can we entertain ourselves while staying in our homes? Well, the best way is to play video games. its the best way to pass our time, entertain ourselves and also interact with the outside world through the online web.
Now, it would be a difficult thing to choose the correct game. Well, you can go for the primary genres like simulations, shooting or racing games. But how about you try something different. We bring "Knee Deep" to you. Curious about it? Let's jump in and see.
Knee Deep:
Knee Deep is an adventure video game that was developed by Prologue Games and published by Wales Interactive. Knee Deep initially released in 2015 for Windows and PlayStation 4. This game is made with a unique plot and idea in mind. It is filled with all the necessary features you busy and entertained. So, what's unique about it?
Knee Deep has been made in a way as if it was being performed on a stage in a theatre. All the graphical designs and animations make it look like an act played on a stage in a theatre. It's like you are watching a play in a theatre, also controlling the outcome of the show with the control in your hand. This is a unique thing that we usually don't find in most games.
Sequel and Prequel:
Knee Deep consists of three Acts named as Act 1, Act 2, and Act 3. All three acts were released at different times, with Act 1 being the first part that released in 2015. And Act 3 being the last one released in 2017. As all three acts were part of the same game, so we can't say that it has any prequel or sequel. It is a single game with three acts.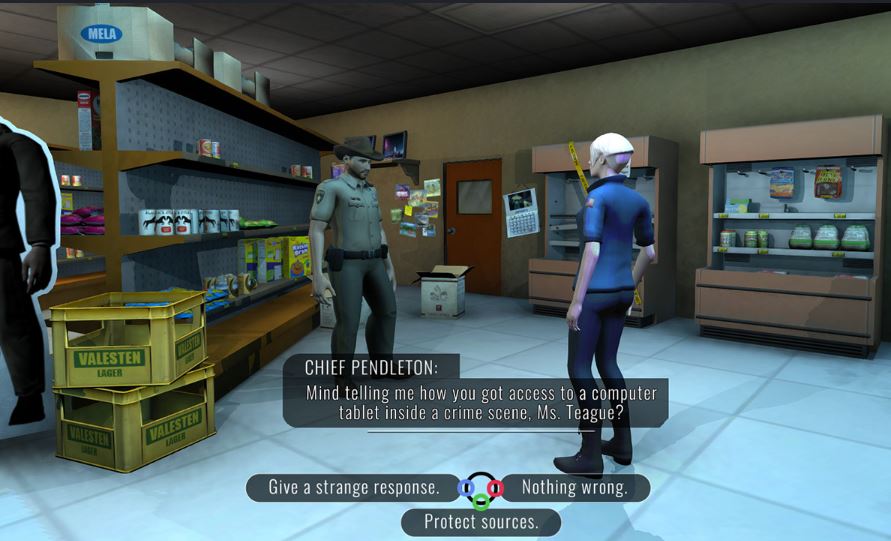 Knee Deep Gameplay Review:
How is the gameplay of Knee Deep like? The story takes place in a backwater Florida town of Cypress Knee. Mainly, the player investigates the suicide of a washed-up actor. The story goes into three acts. The game starts with the actor hanging himself on a location. The player controls three characters, blogger Romana Teague, a local reporter Jack Bellet, and a private investigator K. C. Gaddis. As mentioned earlier, the game plays like an interactive movie. The player has to control the dialogue responses of the characters that affect where the story goes. Each dialogue takes the story in a different direction. Controls are simple; the player only has to control the dialogue responses to move the story forward, so we shouldn't go to the game mechanics. Knee Deep is a package of intriguing features.
Knee Deep Best Features:
Uniqueness:
As mentioned earlier, Knee Deep plays like it is being performed on stage in a theatre. This is one of the best features that is not found in most games. The character change, dynamic spotlight, and set transition are all worth appreciating.
VR Support:
The game developers have added another feature in the game. Despite its brilliant features, it is now supported in VR. The VR version is also out now with which, it will be even more realistic and fantastic.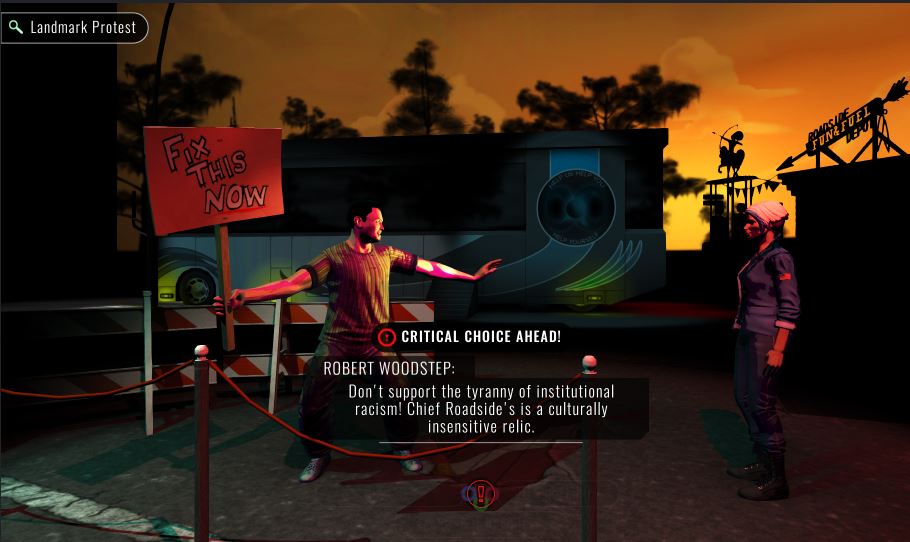 Dynamic Storytelling:
Another great feature of Knee Deep is its compelling storytelling. On each step, a narrator's voice appears and tells the story enhancing the theatre theme.
Tobii EyeX Integration:
This is a newly introduced feature that will be available in Knee Deep. It will enable you to perform selections and moves with the movement of your eyes. It just requires Tobii EyeX Integration hardware.
Best Gaming Tips:
Here are some of the best tips for Knee Deep that will make your game more entertaining and enjoyable.
Read the Story:
As told above, Knee Deep is a story-driven game that is played by dialogue responses. Each dialogue response can completely alter the game direction and can take it to the wrong side. So, if you want to win the game, follow carefully what the narrator says, and voila, you will end it in no time.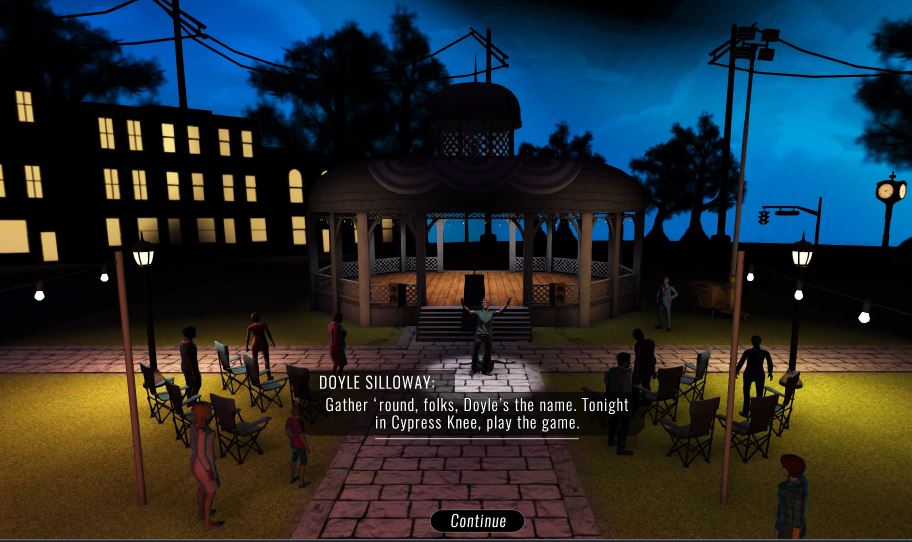 Don't Rush:
This is another essential tip that should be followed. No matter which game you play, if you go with the flow, gently overcoming the obstacles, it will surely give you the pleasure. Otherwise, if you go mashing the game buttons desperately trying to reach the end, then it will only be a total waste of time.
VR Version:
As told earlier, the VR version is also out. So, if you want the ultimate Knee Deep thrill, then better buy a VR version for yourself.