Developers Palindrome Interactive and Strategy gaming specialists Kalypso Media have released a closed beta for the turn-based strategy/empire management game Immortal Realms Vampire Wars in its Windows PC version. A full release on PC, Playstation 4, Xbox One, and Nintendo Switch can be expected in Spring 2020.
Storyline
The game is set in Nemire, a tumultuous vampire world ruled over by three powerful vampire clans ready for war. Players can enjoy the captivating story from the perspective of four different vampire lords within these clans.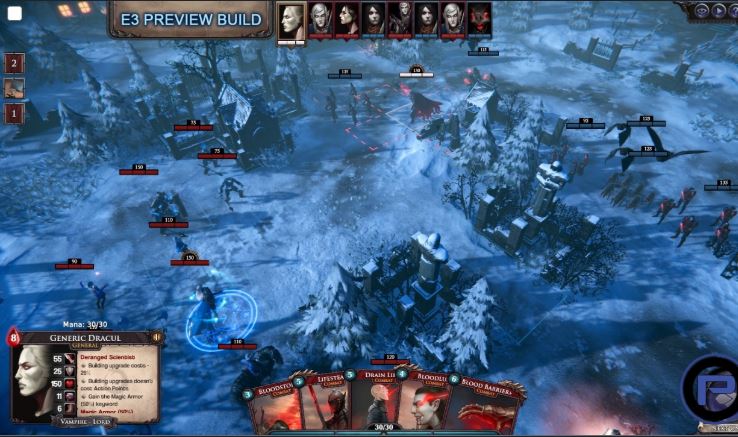 The pureblood Dracul clan is controlled by Vlad and Celilia Dracul. They are human-friendly since humans allow them access to their blood in return for protection. The dark Nosfernus clan is descended from a corrupt bloodline and has no sympathy or use for humans and only sees them as vessels for blood. The mysterious Moroai clan has an added characteristic of magic to their blood-drinking proclivities and practice blood magic. When players choose a clan they also choose a set of pros and cons as each clan has its strengths and weaknesses. Dracul armies can include humans while the Nosfernus can raise the dead. Each clan and lord also has a unique set of cards that can strategically be used in battle to gain the upper hand.
Gameplay of Immortal Realms
In the full version, players will unfold the story of the Vampire Wars over 12 missions and four different environments as they command one of the three clans through its lord. In Kingdom mode, you will have to command your army, recruit new units and unlock technologies. As players gain control over more land on the map they also have more access to blood and new resources that ultimately increase their power and dominance. Lords can also level up and if units survive they become more powerful and eventually reach veteran status. In Combat mode, players have to put their strategic know-how to the test in battles for supremacy. In the turn-based battle scenarios, unique cards can be used to boost your lord and army or deal with powerful blows to your enemy. The nature and roles of different units need to be carefully considered when placing them and moving them around on the battlefield.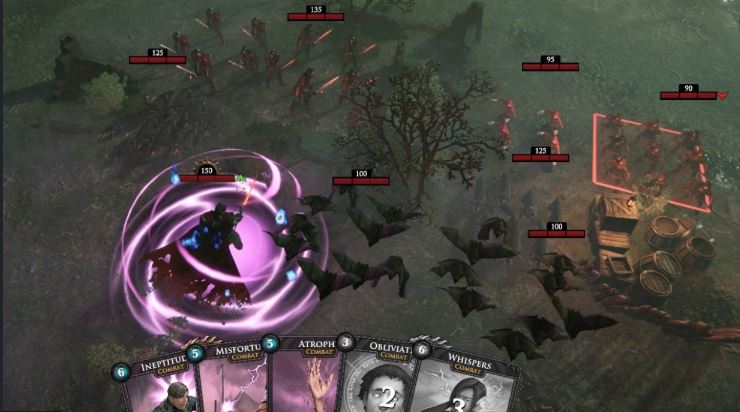 What do players have access to now?
In the current closed beta, version players have access to the full tutorial, which should be played to familiarize yourself with the gameplay, the first two Dracul campaign missions, 4 skirmish maps, and 2 sandbox maps. The Dracul and Nosfernus clans are currently playable, while the Moroai clan is still shrouded in mystery. More content will be added as the full release dates draw near.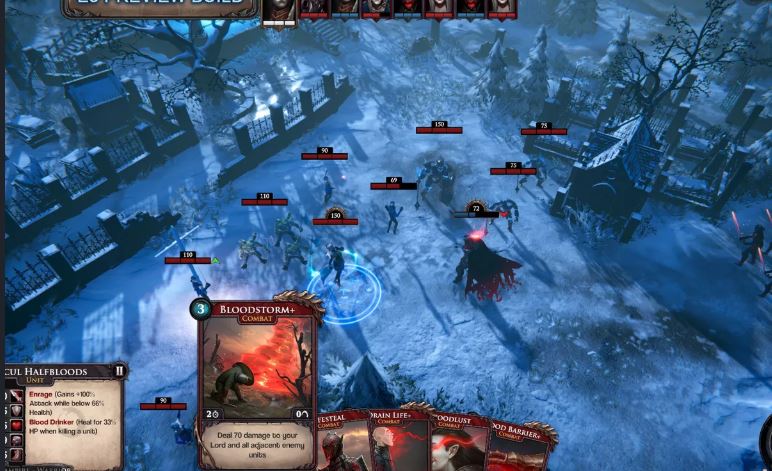 Some previous experience with similar strategy games can benefit anyone interested in playing the current beta version or the full version come to Spring. The addition of a card-element makes this game stand out and learning which card to use when it makes for more engaging gameplay.