Buying video games for kids to play during their free time might seem challenging. Especially that each month we are bombarded by new releases. No wonder parents may feel confused and overwhelmed while choosing the best game for their child. Whether you are looking for violence-free educational games for your youngest kids, family games to enjoy together, or games for teenagers, we're here to help!
Why video games are good for kids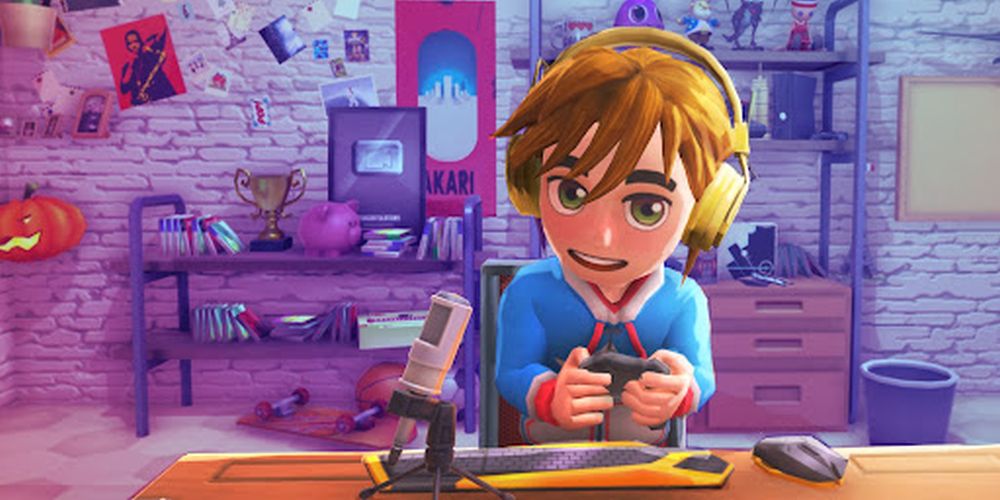 Kids playing video games has been a hot topic in the parenting community for a long time. There is a commonly shared belief that video games evoke violence and negative behaviors amongst children. However, over the years research has shown that there is actually a plethora of benefits of video games.
For years gaming has been associated with loners who spend all their free time locked alone in a room. Nothing could be further from the truth, with socialization being one of the most profound benefits of video games. Cooperative, multiplayer, and online video games promote teamwork and help acquire social and communication skills. Not to mention the flourishing gaming community, full of inspiring and colorful people from around the world with whom your child can communicate and make friends. However, it's important to remember that the Internet may pose many dangers for children. Therefore making online friends should be supervised by parents.
There are also many educational benefits of video games. Studies show that gaming can improve the cognitive functions and memory of kids playing video games, for example through enjoying educational video games. Moreover, games can spark their creativity through the in-game narratives and various inspiring characters. Children who play video games are more likely to come up and share their own stories by means of writing, drawing, or music.
Developing kids' critical thinking is yet another of the positive effects of video games. Today, games' plots are usually packed with background social themes, historical contexts, and philosophical ideas. Some games, such as Life is Strange, are driven by making tough decisions, sometimes ethical ones. They force children to think and reflect. Moreover, puzzle games, such as The Last Campfire, require and therefore boost logical thinking.
So the next time you catch your child playing video games, don't panic! Just check whether the game is suitable for their age, set some ground rules, and watch their passion for gaming spark.
Games for 3 year olds﹘something for the youngest gamers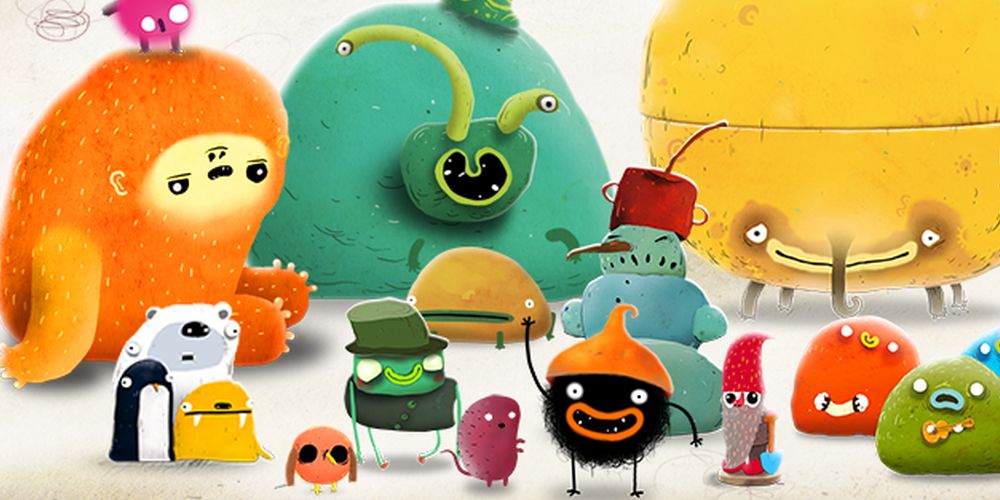 We believe that even the youngest kids can enjoy the amazing world of gaming by playing safe kids' games. My Friend Peppa Pig is one of the best examples of such children's games. This title will be an ideal game for 3 year olds thanks to its simple, point-and-click control mechanics. Throughout the gameplay, your child will be able to jump into muddy puddles, explore Peppa's house, and try to solve simple puzzles with your help. 
And if you're seeking a fun comedy game for your little one, you should definitely consider Chuchel. This game has a beautiful storybook-like graphic design and allows your child to solve puzzles and take easy challenges. Chuchel is the best game for kids from two years old up.
Best games for kids to play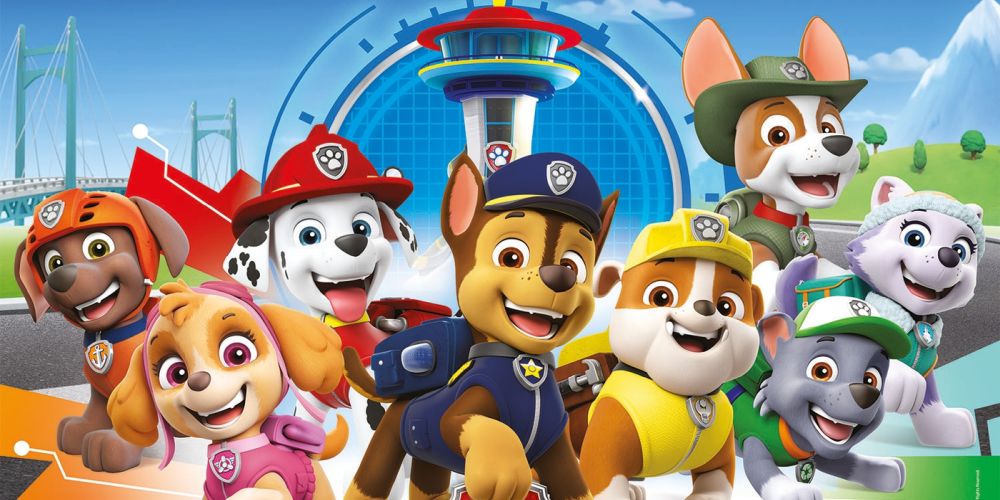 Now that you've got accustomed to your kids playing video games, let us help you pick the best ones to start their adventure with gaming. There are plenty of PC games for kids of all ages. Some of them include well-known and loved by children characters. For example, PAW Patrol: Mighty Pups﹘Save Adventure Bay is based on a popular kids' show about six brave puppies. In this adventure game, your child will be able to explore their favorite locations and embark on a mission alongside their favorite puppy characters. PAW Patrol: Mighty Pups﹘Save Adventure Bay is definitely among the safe kids' games you will enjoy together.
PJ Masks: Heroes of the Night is yet another title your child is probably familiar with. Here, your kid will be able to become one of the little masked heroes from a popular TV show, fight villains, and save the world. PJ Masks: Heroes of the Night is very easy to control. It also includes in-game instructions, making it an ideal first game for your little one.
And if you're looking for a relaxing adventure game with beautiful picturesque graphic design and delightful music, you and your kid are going to love Yonder: The Cloud Catcher Chronicles. The game is completely violence-free, and the main idea is to help others and explore. It will be a perfect choice if you're still hesitant to introduce combat games to your child. It is surely one of the most family-friendly games to play.
These are just a few examples of entertaining and violence-free PC games for kids, perfect to start your child's gaming journey.
Nintendo Switch games for kids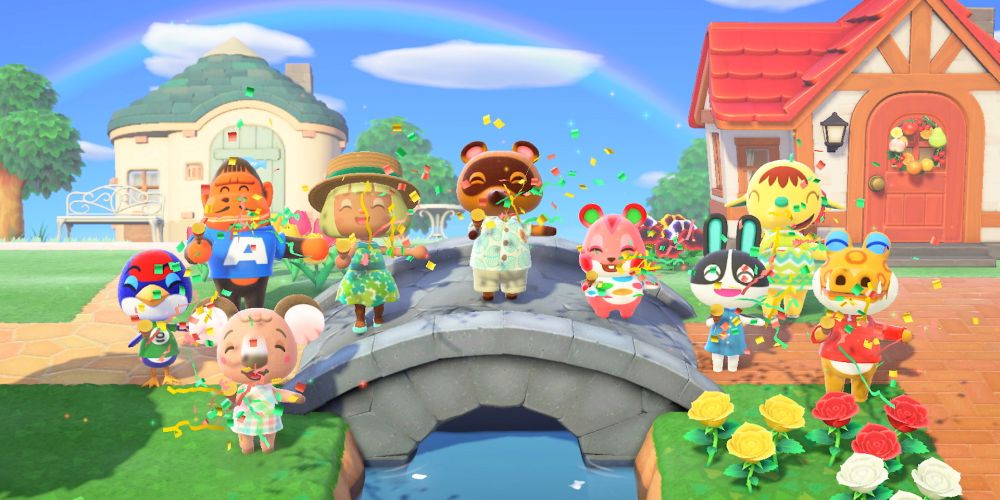 It's common knowledge that Nintendo Switch is one of the most kid-friendly and easiest to control consoles, suitable for children of all ages. Therefore, Nintendo Switch games for kids had to be included on our list of the best games for kids to play.
If you're looking for Nintendo Switch games for 5 year olds and up, you should take a look at Animal Crossing. In this simulation game, your human character moves to an island full of animals and forms relationships with them. Animal Crossing is packed full of fun activities such as building and fishing. However, it also includes many educational lessons hidden from the naked eye. Through gameplay, your child will have their first lesson at budget management, giving back when they get given, gratitude for others, and more. It's one of those educational games for 5 year olds without being overly educational.
Another among many good Nintendo Switch games is Super Mario 3D World, which is suitable for kids of basically any age. The game is easy to control and features friendly graphics and open levels. Even the youngest children will enjoy Super Mario 3D World as it is largely driven by co-op play, meaning you can help them gain new achievements. Super Mario 3D World is truly one of the best family games to play with your munchkin and spend some quality time with them.
Our Nintendo Switch games for kids list wouldn't be complete without The Legend of Zelda: Breath of the Wild. Although the game includes mild violence, there is no blood or gore. The Legend of Zelda: Breath of the Wild map is huge and open with beautiful graphic design and music. Through the puzzles, your child will have a chance to develop their problem-solving skills. And The Legend of Zelda: Breath of the Wild characters will become great role models for them. Moreover, if you're looking for games to play with family, this title should be on your list, as it can be played cooperatively!
Shooting games for kids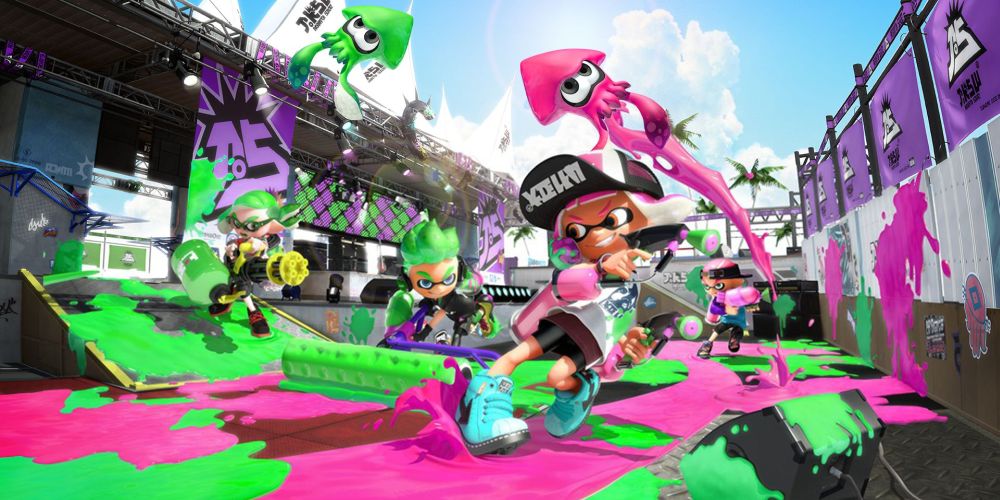 Parents usually fear games containing guns and shooting, as they're believed to lead to violence. However, there are plenty of shooting games for kids that are perfectly family-friendly and gore-free.
Available on Nintendo Switch, Splatoon 2 is one of the best shooting games for kids to start with. There is very mild in-game violence as all you do is shoot paint at your enemies. Moreover, Splatoon 2 doesn't contain blood and gore. When you kill your opponent, they simply disappear from the map. Apart from being chaotic colorful fun, the game features special events, such as Splatoon 2 Splatfest, during which teams of players can compete against each other. Splatoon 2 requires fast reflex and manual skills, therefore we'll put it among games for 10 year olds and up.
In Slime Rancher, your child will become Beatrix LeBeau, who is a slime rancher on an alien planet. Throughout the game, you will be able to explore the map collecting resources, but most importantly, grow your farm and breed slime. By using the Vacpack, you can suck up and shoot out various objects, such as food, slimes, and Plorts. Moreover, Slime Rancher multiplayer mode allows you to have fun together with your kid.
Knockout City brings the fun of playing dodgeball onto your computer screen. The game offers brightly colored maps and cartoon-like graphic design, which will definitely appeal to your child. Knockout City is a multiplayer game, giving you a chance to join your child and have a fun family time together. The rules are simple, you have to knock out members of the opposite team by shooting a ball at them. Moreover, Knockout City crossplay allows you to play with friends on different platforms.
And if you're looking for a shooting game that will be suitable for younger children, you should definitely check out The Unfinished Swan. The game's story revolves around a boy named Monroe who jumped into a painting in order to find a missing swan. The players start with a white screen and have to shoot paint in order to reveal the world before them or to unlock doors. In our opinion, The Unfinished Swan is one of the most creative and relaxing shooting games for kids. Although the game doesn't contain violence, it features chapters that may be a little bit scary for some kids. Therefore we advise supervising your child while they play it.
Games for teens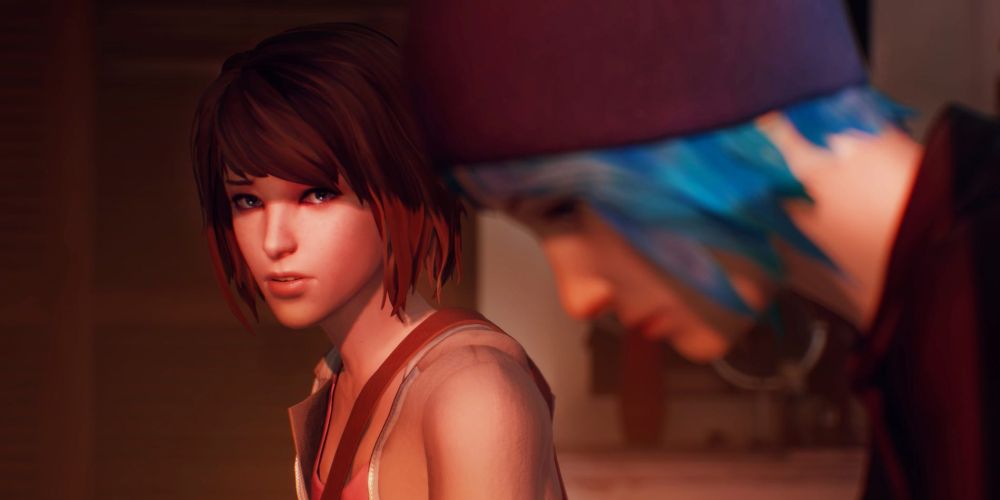 Choosing games for teenagers may be a real conundrum because they've already acquired a taste for a certain genre and know what they like and dislike. However, if you have to buy a present for a teen, we're more than happy to help you.
Starting with games for 10 year olds, we think that anything from the Lego realm will be just perfect. Especially that these games can be played cooperatively, thus you can have fun with your child. Lego Star Wars: The Force Awakens will be an ideal game for a young Star Wars fan who wants to embark on a journey in a world made completely out of LEGO. It is full of puzzles, challenging levels and will definitely keep your child entertained for hours.
And if your teen is more into magic wands than lightsabers, you should definitely introduce Lego Harry Potter Collection to them. This game collection contains Lego Harry Potter: Years 1-4 and Lego Harry Potter: Years 5-7. It offers a full adventure in the Wizarding World, from getting an acceptance letter to Hogwarts to the ultimate challenge of defeating the Dark Lord.
However, if your child is not a Lego fan, there are plenty of other games for 10 year olds set in superhero realms, such as Marvel's Avengers. Here, the player can take on the role of one of their favorite Marvel Comics superhero and save the world. Due to the amazing cutscenes, the game will be a truly cinematic experience and a challenging adventure.
Older teenagers are more difficult to please. However, we think we've found titles even the pickiest teens will enjoy. Life is Strange is one of the best games for teens, simply because young adults can easily relate to the characters in the game. In Life is Strange: Before the Storm, you take on the role of a sixteen-year-old Chloe Price and make difficult choices concerning your relationship with your friend, Rachel. Moreover, Life is Strange games soundtracks will definitely suit your teen's music taste. It is full of the best indie songs from Local Natives, alt-J, Foals, and more.
And if you're looking for games for teenagers who seek a healthy rush of adrenaline, definitely check out 7 Days to Die. This game is suitable for teens 14 years old and up, who want to try surviving in a post-apocalyptic world full of zombies. 7 Days to Die includes destroying, crafting, and collecting resources, as well as facing flesh-hungry undead. Moreover, the game can be played in a co-op mode with friends.
Family games to play together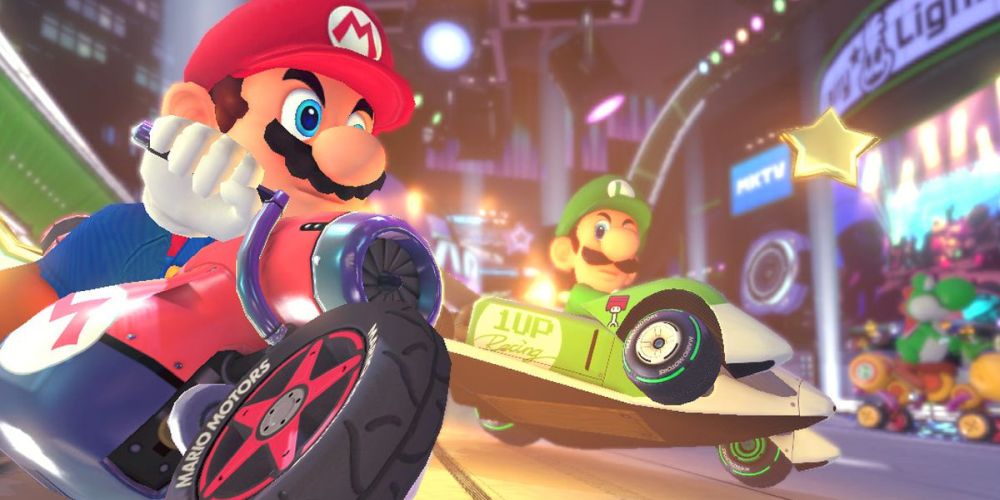 We understand that gaming may seem like a strange hobby for many parents. Fortunately, there are a plethora of family-friendly games you can play together with your kids to learn about their passion and bond with them.
Just Dance 2022 is one of the best games to play with family and have fun dancing. Just follow the moves shown on the screen and enjoy the best Just Dance 2022 song list from such artists as Dua Lipa, Justin Timberlake, and Taylor Swift, to name a few. The game is perfect for players of all ages and will give you and your family hours of fun and healthy competition. Moreover, Just Dance 2022 encourages your child to exercise, which is immensely important nowadays.
Another, among many funny kids games, is Overcooked! 2. Here, your goal is to work together with up to four players and prepare different meals for demanding guests. Overcooked! 2 may sound like a simple game, but don't be fooled, it will bring lots of chaos and laughter. Moreover, the game may encourage your kids to try experimenting and helping out in the real kitchen﹘two birds with one stone. Overcooked! 2 is cross-platform, which means it allows you to connect with players using other platforms.
Speaking of funny kids' games, Mario Kart 8 Deluxe is one of the best racing family-friendly games. It is very easy to control, which means it is suitable even for the youngest players. With plenty of Mario Kart 8 characters, various vehicles, and challenging and colorful racing tracks to choose from, this game will be perfect for a family gaming night.
As you can see, gaming and kids go perfectly together and there is nothing to worry about if your child's passion is playing video games. And if you still haven't found a perfect game for your kid after reading this article, make sure to check out our Games for Kids Collection.