The premiere of Doom Eternal is approaching us really quickly. We, as well as many gamers around the world are enthusiastically waiting for the return of the King of FPS games. Early reviews are really promising too, which boost the hype even more.
To celebrate that fact we would like to offer a special DOOM discount for ALL previous versions and iterations of this classic and iconic series.
With a coupon:
You will receive a 50% discount on ALL old Doom games such as:
The latest appearance of Doom Slayer. Warmly-welcomed comeback of Doom received tons of positive reviews. A true revival of old and beloved experience of slaying demons, fiends and all that hellish crap. Well-performing engine, highly-detailed graphics and smooth-as-hell gameplay.
Relieve or enjoy it for the first time. Prime and original version of DOOM from 1993. This is a great start for everyone that would like to dive deep into Doom Universe, explore its roots and get a grasp on what's going on.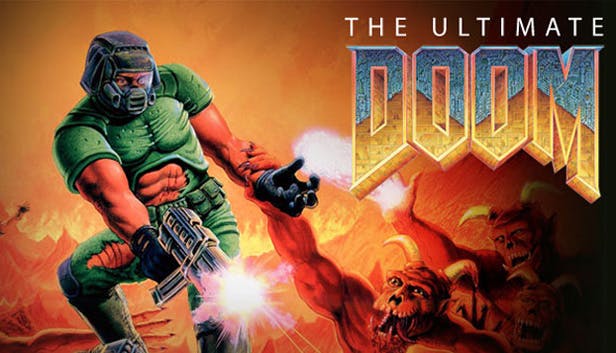 Not enough of original Doom? We've got you covered. Try this ultimate version of classic Doom. Enhanced with new content, quality of life tweaks and modifications.
Sequel of DOOM and official DLC to it will also be available to purchase during our DOOM sale. Continue the story from the first game- new weapons, new enemies, new locations – same good old experience of annihilating hordes of demons.