Based on Unreal Engine 4 this racing revolution was developed in close collaboration with 40 professional drone pilots. DCL The Game allows newbies and professionals gamers a high-speed, competitive experience from the comfort of their home. DCL – The Game is demonstrated closely on how drones fly in real life. Four distinct flight modes assure that players choose their desired setting to match with their skill level. Four diverse flight modes are:
Arcade mode
The best fit for beginners cheers to simplified controls and automated altitude control. This game is the only drone simulation game currently available offering the arcade mode. It offers completely automated stabilization of the drone making it more appealing to beginners who like to use gamepads and keyboards rather than professional radio control.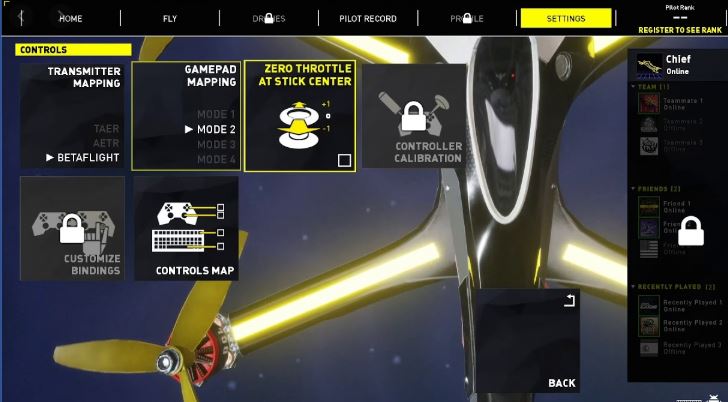 GPS Mode: in this mode, your drone flies with altitude control and stabilization just like standard camera drone.
Angle mode: also called the stabilized mode is available on most incompetent racing drones.
Acro mode: This makes the freestyle pilots control their drones just like they do in real life drone racing. The manual acro mode is a popular choice among expert gamers wanting to refine their skills on, especially challenging tracks through an immersive experience.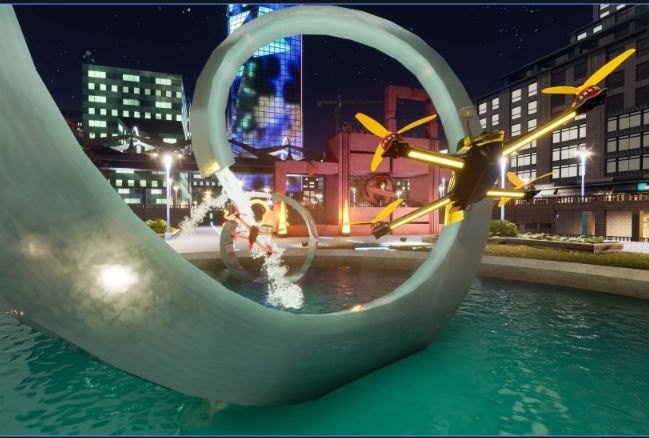 Also, for your drone, you get to pick from three exclusive physical pre-sets DC19-Standard, lightweight, and for a changed flight behaviour heavyweight. Flight physics is highly realistic in these mentioned setups which keep the competition balanced.
You can choose from twenty-seven different tracks ranging from Torino (Italy), Lax (Switzerland), the Great Wall of China (China), Neom (Saudi Arabia), and too many other racing locations..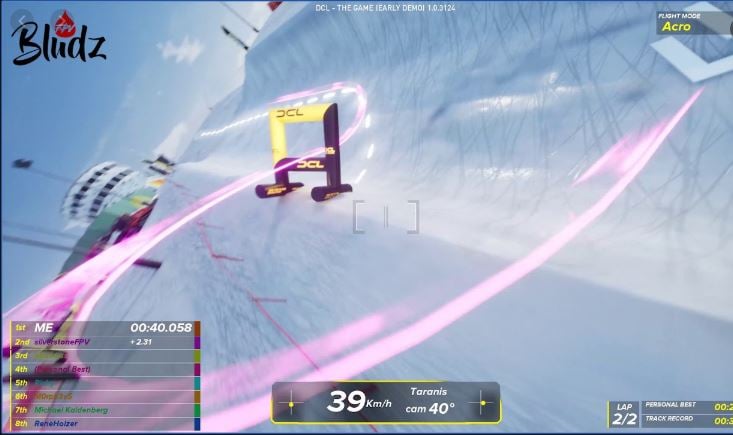 DCL CEO Herbert Weirather and aerospace engineer in a statement said "We specifically studied flight physics in a wind tunnel and transferred this to the game to create the sensation of piloting a drone that is as authentic as possible. This is where we are distinctly different from our competitors". Furthermore, to recreate the realistic flight characteristics of drones, they sought feedback from forty professional drone pilots before developing the game.
Exciting Locations
The races happen on racing tracks that are eye-catching DCL venues like the Ehrenberg Castle ruins in Tyrol or Laax in the Swiss mountains. Each location calls for unique new demands, challenges, and different skill levels from pilots. There is even room for you to get creative and create your own track using the track design feature. You can share your track with the community and friends. However, for a better quality gaming experience, there are a few things that could be improved:
Tutorials are a nice addition, there should be more videos to demonstrate to new pilots what to use, and how to use it. All the automated and stabilized modes are probably amusing for a beginner, but it is not steering beginners towards gaining experience good enough for acro mode. The acro mode tutorial video tells a little about what this mode is about but it is short on information about flying over the tighter curves and improving throttle control.