Football Manager 2020 is the latest entry in the prestigious football management simulator series. With a long pedigree, dating back to 2005, this simulator has seen continuous evolution which inevitably has accumulated into a cornucopia of mechanics and features that can be daunting for a new player just diving in or even a lapsed veteran making a return.
Whether you're the former or the latter, the following beginner tips should be enough to get you started with tackling your first few saves of Football Manager 2020.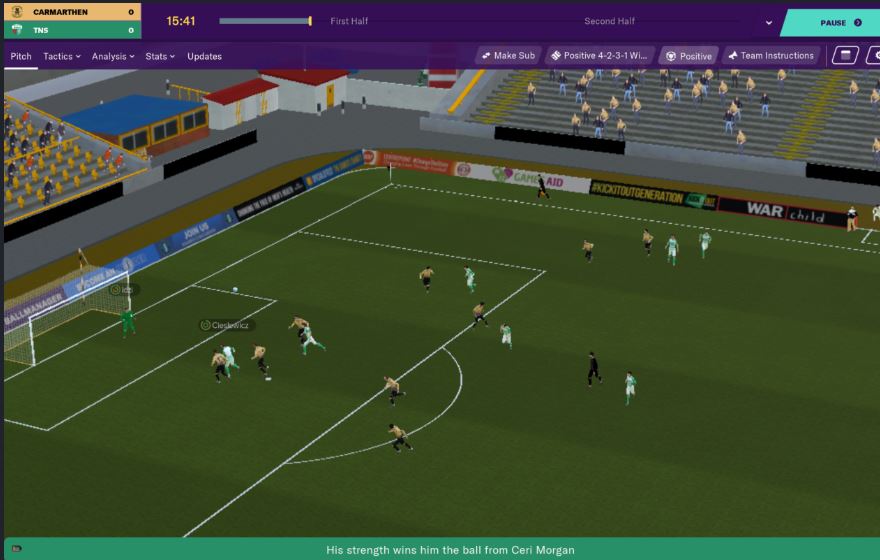 Multiple Saves
Yes, you read that right; we did say SAVES earlier because you'll likely need to start over as you go along. The game has a lot of features to work with and aspects to juggle around. Because of this, it's important to treat your first foray into Football Manager 2020 as a dipping of your toe. Think of it as your experimental phase where you'll be focused on learning where all the bits are and what all the various nobs and options do. Once you've got the hang of things, you can kick off another save and try to build a team you'll likely want to get attached to.
Of course, it doesn't hurt to juggle multiple saves if you're so inclined. The beauty of FM is that outcomes will vary depending on your decisions.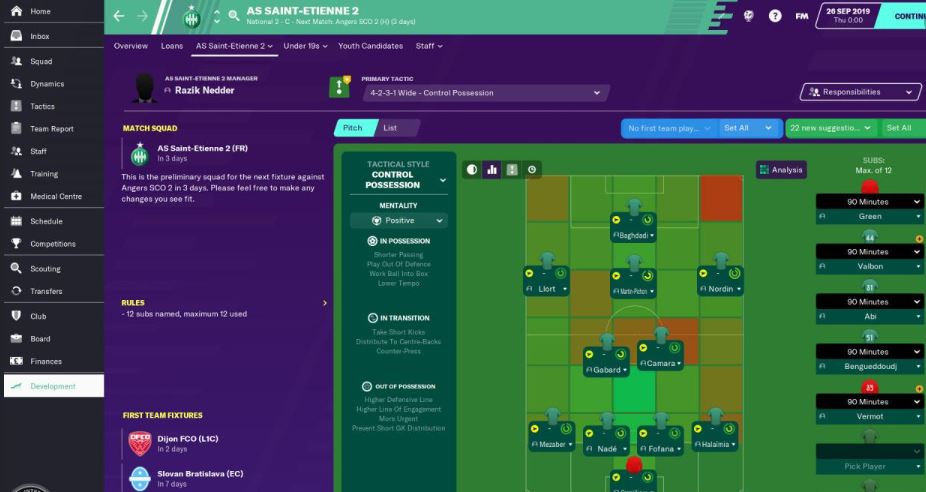 You're Not Alone
One of the most advanced features of Football Manager 2020 is its Staff Responsibilities section. The product of years of refinement, you'll find that this particular area of FM has become so detailed it boasts over 100 responsibilities. You can assign any of them to any staff member and keep the ones you're most interested in for yourself.
Want to focus squarely on your first team and experience the glitz and glamor of trading and tactics? You can do that. Prefer to grow a ragtag group of younger players into the superstars of tomorrow? That's an option as well. The sky's the limit but be sure not to burden your shoulders with everything or else you won't have much fun.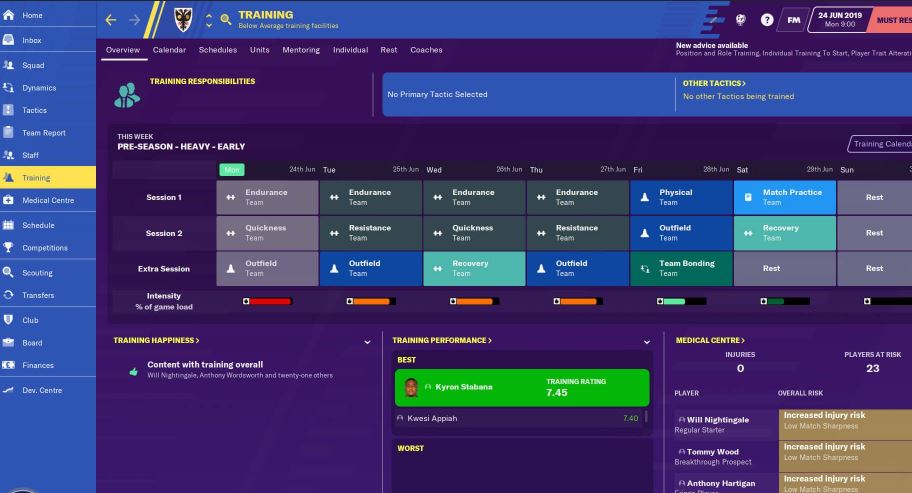 Set Your Sights Early
Once you kick off your save, it will likely be at the beginning of a transfer window. This means you'll have an opportunity to evaluate your team's abilities in your first few matches then set out to fill in your weaknesses. Identify your squad's shortcomings to set some short-term scouting assignments in order to find players that are a good fit. In Football Manager 2020 you can scout based on a number of parameters, such as position, role, and ability.
Know Their Place
Positions are important but what matters even more in Football Manager 2020 are your players' roles. A player, for instance, who's good at being a center back may be a strong ball-playing defender, rather than being a general defender. Pay attention not to have too many players who are in the same position and have the same role because they'll end up doing the exact same thing. This can spell disaster for your tactics as well as your counters.