We are in a state of lockdown nowadays. Due to this, we are confined to our homes for an unknown amount of time. One main thing of concern is that how can we spend our time at our homes without getting bored. Well, there aren't many things one can do at his house for a long time without getting tired. However, the best way to treat yourself is by playing video games. Video games can be the best entertainment and can keep you busy for hours. Now, which game to choose?
You can always go to racing games, shooting games, or role-playing games. But this time, how about we try something new. Therefore, we bring the "Bee Simulator" to you.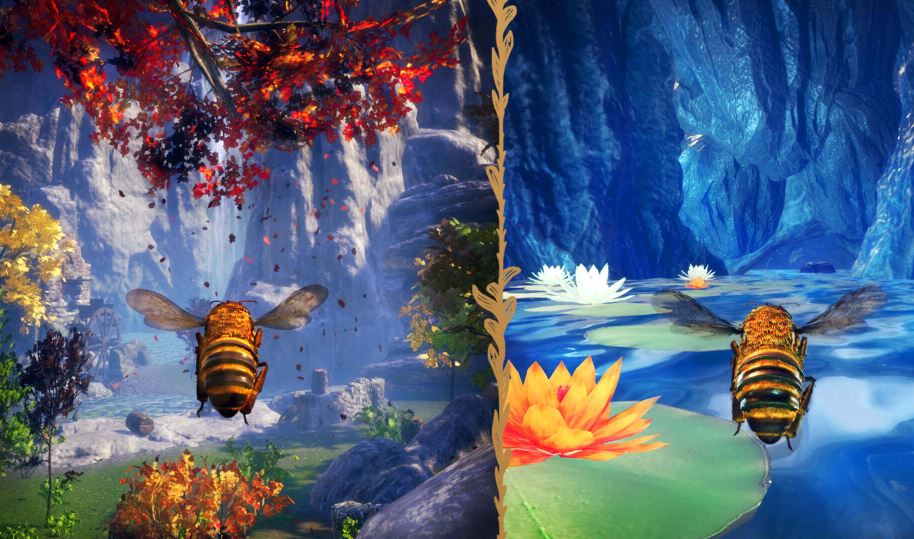 Bee Simulator:
Bee Simulator is an adventure simulation video game developed by Varsav Game Studios and published by Nacon. It was initially released in 2019 and us now available for PlayStation 4, X Box, Nintendo Switch, and Microsoft Windows. It is a must-play game for simulation game fans. Bee Simulator takes you to an exciting adventure full of surprises and many things that you don't know. It focuses on a complete life cycle of a honey bee. It has all the stuff you need to know about the life of a honey bee, how it lives, collects pollen, and defends its nest from other dangerous insects. Bee Simulator is a complete package full of excitement and surprises. Wanna know more about it? Let's see below.
Sequel and Prequel:
Bee Simulator is an independent series that consists of only one part. So, it has no sequel or prequel for now. Although, we do expect the developers to come up with another part of Bee Simulator in the coming time.
Bee Simulator Gameplay Review:
What is the gameplay of "Bee Simulator" like? As mentioned earlier, Bee Simulator revolves around the life cycle of an ordinary honey bee. The player controls a honey bee that is instructed by the queen. The bee is sent outside its hive to collect pollen and explore the world. After pollen collection, the bee returns to its hive and gives it to the queen. This routine is not limited to just pollen collection. The bee also has to defend its nest against dangerous insects that try to enter its territory.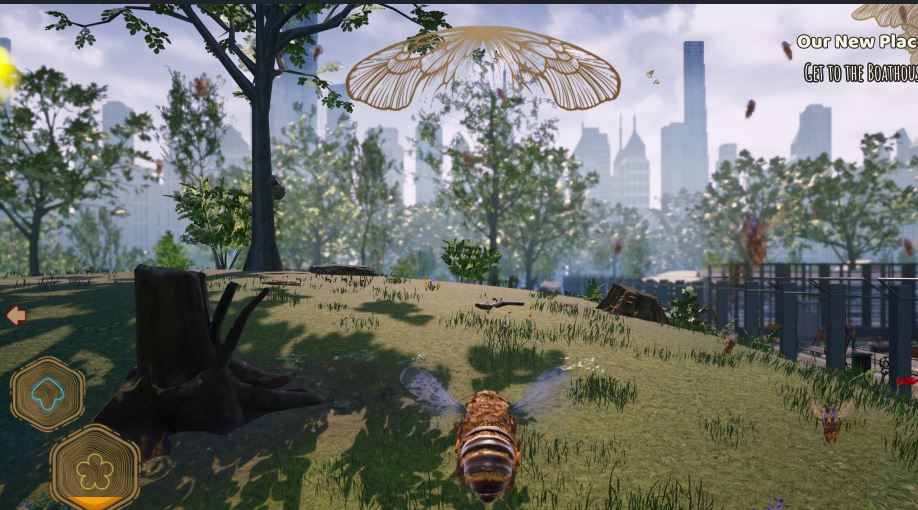 The graphics are nice. They have taken care of even the minute details. Although, the gameplay would have been more detailed for the player. For example, the bee has to fly through different points to collect pollen, which could have been made more interesting by the developers. Besides that, Bee Simulator is a complete package of adventure and thrill. It has all the necessary elements that need to attract a gamer. It is a must-play game, and you must try it as well.
Now let's see some of the features of Bee Simulator that make it one of the best.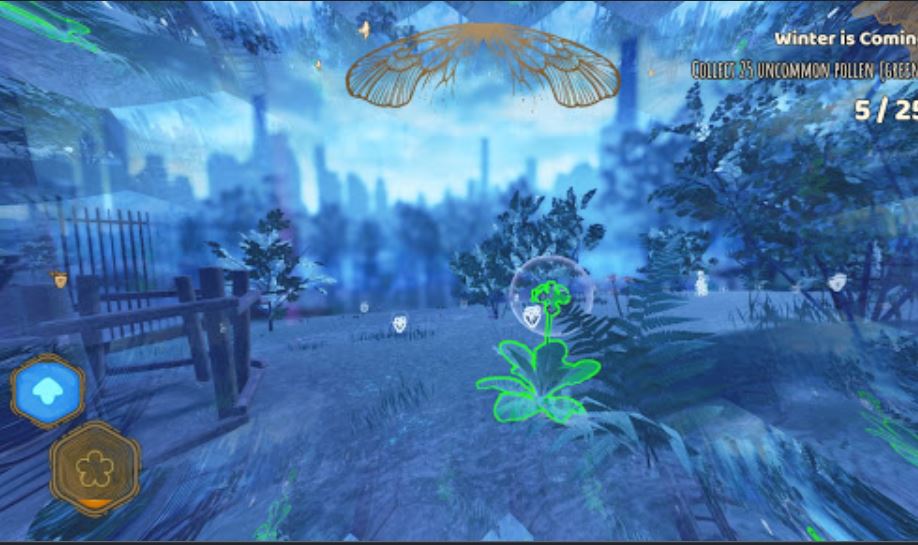 Bee Simulator Best Features:
Learning:
Leaning is one of the most prominent features of the Bee Simulator. Apart from the enjoyment and thrill, we can learn a lot from this video game. It tells us about the life of a honey bee, how it continually works to collect pollen, and how it provides us, honey. This makes us care for them and also makes us learn about them.
Split-Screen Co-Op:
This is another highlighted feature of the Bee Simulator. It gives us Co-Op gameplay on a split-screen. With it, two players can play at the same time that adds to the thrill. Also, with split-screen Co-Op, family and friends can play together.
Adventure:
Bee Simulator takes you to a new world of adventure and surprises. You can explore the world from a completely different perspective. You get a chance to explore the world and live the life of a honey bee.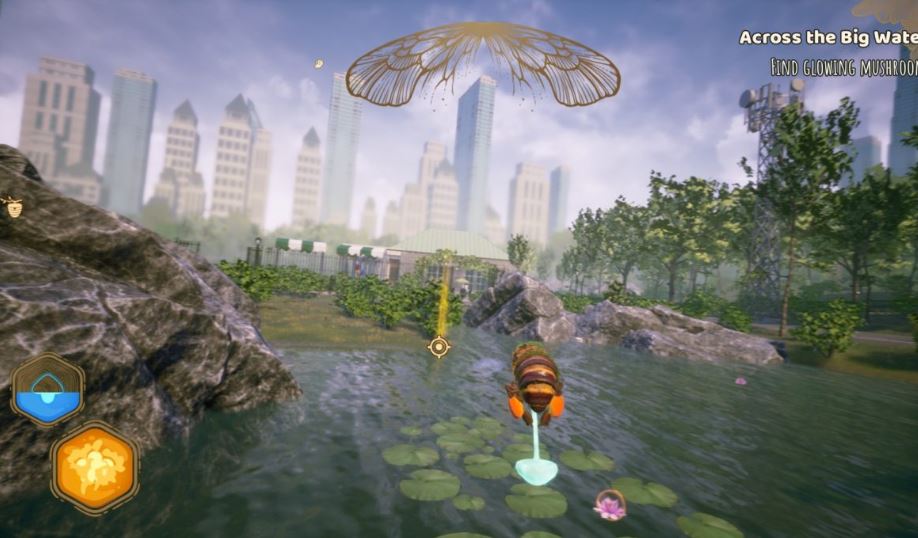 Best Gaming Tips:
Here are some of the best tips for Bee Simulator that will make your game more entertaining and enjoyable.
Explore:
Bee Simulator is mainly an adventure simulation about the honey bee. So, its main thing is to explore the entire region. You must fly to new areas and explore them. This is the key to enjoy the game.
Accompany:
You must always keep close to your fellow bees. Now, this point negates the first one, but actually, the thing is that you can explore new areas, but just for safety, you must stay close to your fellow bees.
Prefer Co-Op:
You must prefer split-screen Co-Op gameplay. It is an excellent chance to play together and enjoy it. Also, from the game's perspective, you can collect more pollen and also be safe with a fellow bee near you.