Asterix & Obelix XXL 3 is a wonderful beat-em-up game in the world of the Ancient Roman Empire. Unlike Asterix & Obelix XXL 2 however, the game is a lot more focused on cooperative gameplay. In doing that, it loses some of the steam that the previous title had. What you will like here is that you can beat up lots of roman soldiers and explore a vast range of new locations. The visuals are a bit more cartoony than the previous one.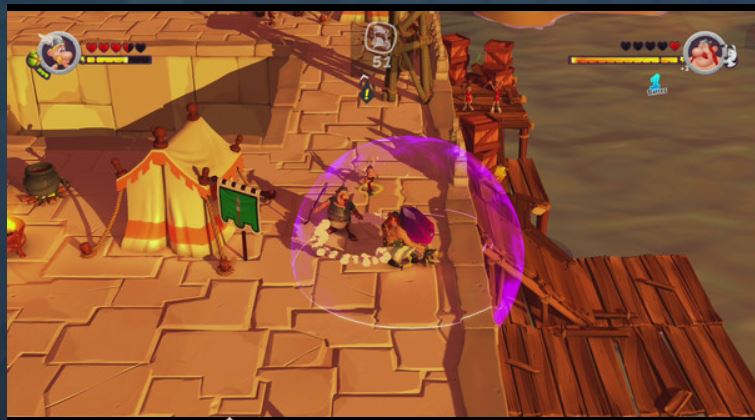 Gameplay Asterix & Obelix 3
However, it's cool that you can swap between Asterix and Obelix, and both of them differ quite a bit when you play. That means switching between the two is encouraged and sometimes even necessary to complete various missions. Like its predecessor, Asterix & Obelix XXL 3 also requires you to collect items. In the wooden crates, you can find Roman helmets this type around. These helmets can be used to upgrade skills for your characters.
It does have an RPG element, however, with the game requiring you to fulfill all kinds of different quests. It's rather creative and imaginative, and it always encourages you to try out something new and different. That's why Asterix & Obelix XXL 3 becomes quite immersive as you play and it doesn't hold your hand either.
Combat In Asterix & Obelix 3
While the combat is different when compared to the previous one, it's still really nice. You do rely on the power gauge a lot here, which is not exactly a bad thing. But it does encourage you to always improve and bring in some nifty and fun gameplay into the mix. You can liberate camps, but what we noticed is that the missions here are repetitive. Either you have to liberate a person from the camp or you will have to acquire an object.
The game can be rather difficult, which means that you will sometimes die while liberating the camp. And the problem with that is you need to start from scratch. It's definitely a bad thing considering the amount of work you put into it.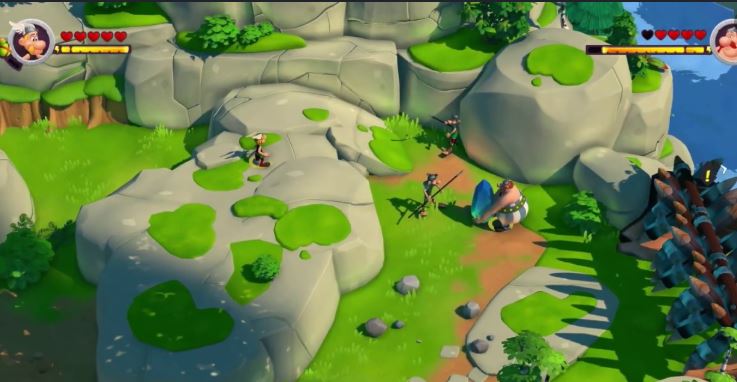 Online Cooperative mode
When it comes to the cooperative gameplay, Asterix & Obelix XXL 3 is pretty much what you would expect. You can play with a friend and enjoy some really cool battles. The Asterix & Obelix combat is great and there's no shortage of enemies either. And the game achievements are also pretty creative, which means you can try to eliminate enemies with a variety of strategies if you want to win.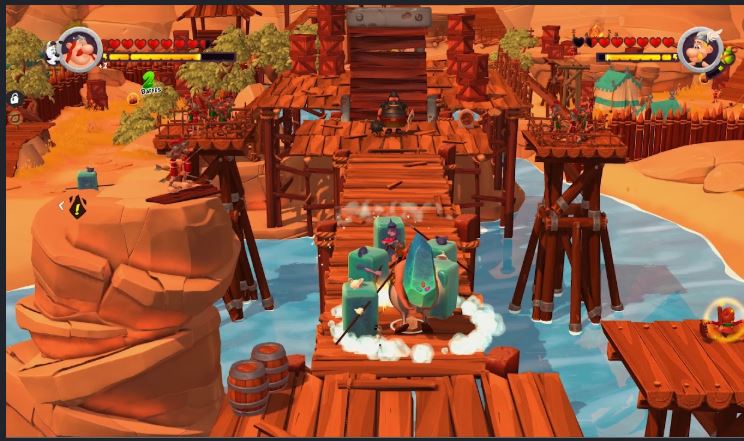 Asterix & Obelix XXL 3 is not perfect. It can be considered a step down from the predecessor, but that one was rather perfect. We appreciate this version too however because it brings an expansive world, amazing cooperative gameplay and nice visuals. The story here is quite good too, although you rarely play this type of game for the story alone. You need to at least try Asterix & Obelix XXL 3 because it's interesting, a lot of fun and it continues the XXL legacy. It might feel more like a spinoff rather than a sequel, but it's still a good one to enjoy!